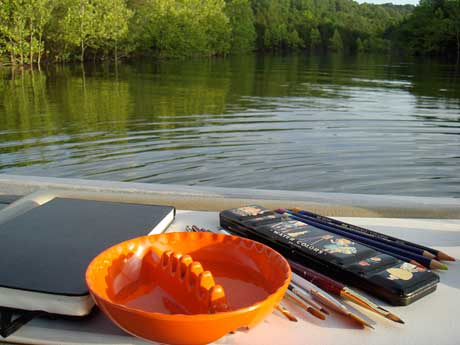 …but I've been collecting retro melamine ashtrays that make great brush/water holders for painting. And they come in great colors (I have bigger yellow and green ones at my studio.)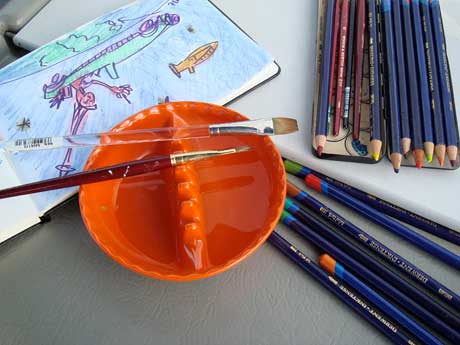 This is a small one, which is good for travel, especially on a boat where your brushes might roll overboard. The watercolor pencils roll also, but at least they float when they hit the water, so you have time to dive in and retrieve them.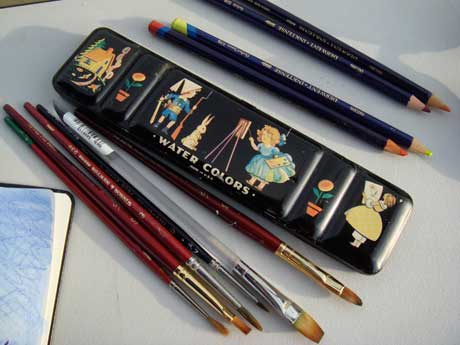 Also for travel, I like using old watercolor tins to carry small brushes. They work better than anything new I can find, and add a nice flavor to the process.