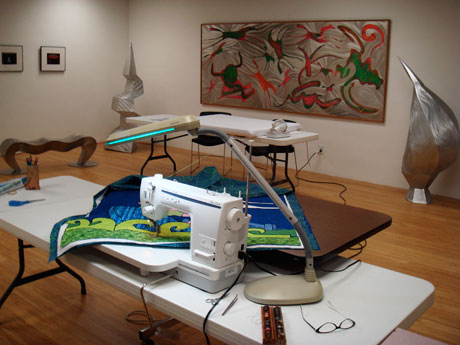 Well, I thought I was tough anyway, sweating it out all summer in my studio with no air conditioning. But truthfully, it has been a mild summer…..until last weekend. Finally it got so hot, and add to that no windows to vent all the heat of my overhead lights and an iron that is constantly on HOT, that I knuckled and resorted to my emergency heat evacuation plan.
I moved my sewing machines to the newly redone gallery, love that bamboo floor! But even better, the now all-white walls and big open space. Formerly a meeting room and kitchen, we redesigned this room to be more of a multi-purpose room, and now it seems a wise investment.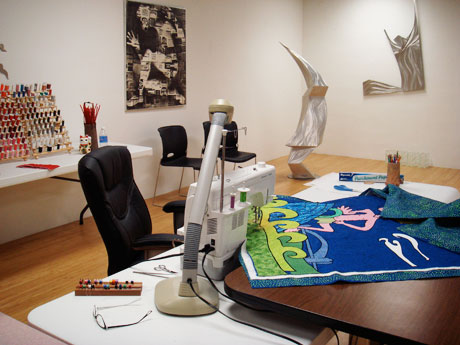 The lighting's not as even as my studio, but it's cool! And I have all sorts of interesting new thoughts when I look up from my sewing and see the Russ RuBert beautiful sculptures. What a yummy place to work!