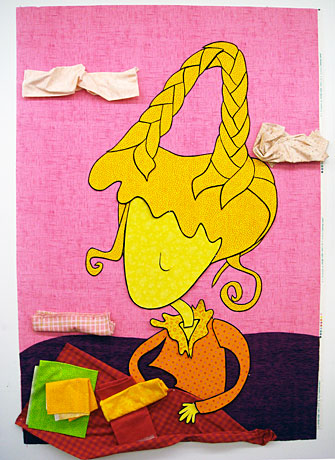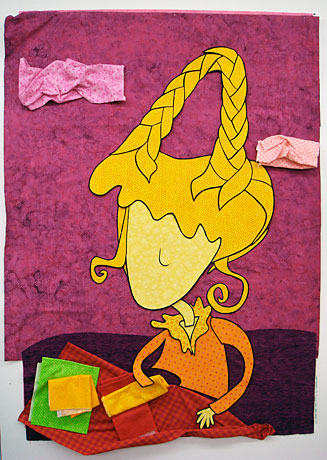 Until now, I had been proud of myself — for getting fast at making decisions and not waffling. Until I hit this pink wall of doubt. Looking at last night's photos and drawings, I thought the pink background was too pale, so went fabric hunting and bagged some purple.
I don't like to change background fabrics in the middle of the process — it's a real time-waster. But after changing and studying the photos, I think the real problem is not the pink, but the too-dark river below. Besides, I like the fifties-looking texture of the pink better too. The purple has a polka-dot pattern, but they don't show up on camera  and looks muddy = negative points for purple.
By the way, this is five feet tall. When I first started this series, my idea was to keep them small so I could finish several. But each one has gotten bigger and bigger. I guess it's just part of the big-hair syndrome.