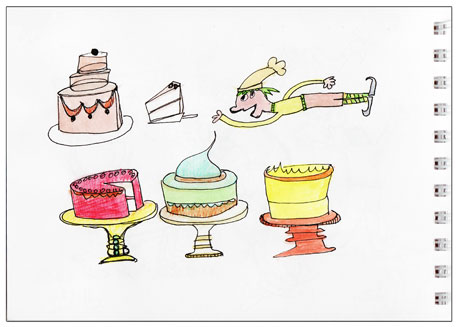 The other night I had a dream that I should draw some cakes. Not just a few, but a whole lot. Here's all I got started with, then ran out of ideas, so I'll have to look up some recipes. And I don't know where that silly elf in the chef hat came from.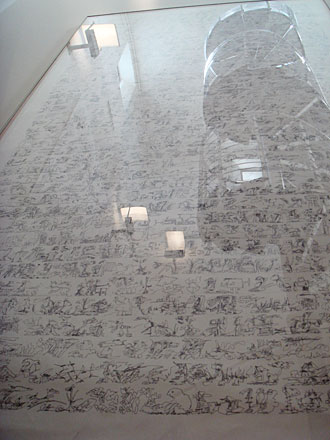 Here's probably what inspired the idea of a massive drawing (although not sure about the cake part.) This is a huge drawing by John Himmelfarb that I saw in a private collection in Nebraska. Not sure about the scale? Look at the reflection in the glass — that is a spiral staircase for scale.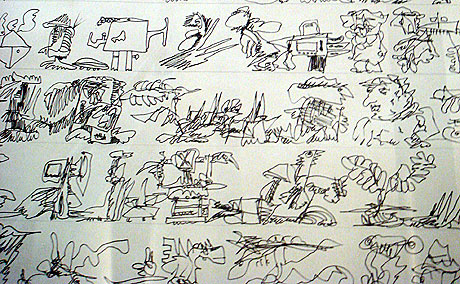 It's made up of hundreds of little scratchy drawings, sort of silly like mine, but of course more organized and thought out in the layout. I really love this guy's use of line, which Angela noted, "drives my work."
We were up there, Lincoln and Omaha, for some International Sculpture Centers meetings and as a consequence, got lots of art saturation — the Sheldon had a really lovely Elizabeth King retrospective, a Christo and Jeanne-Claude presentation at the Kaneko, and a sneak peek at the artist residencies of the Bemis. Enough to make one feel very small and awkward in a world of huge talent and inspiration.