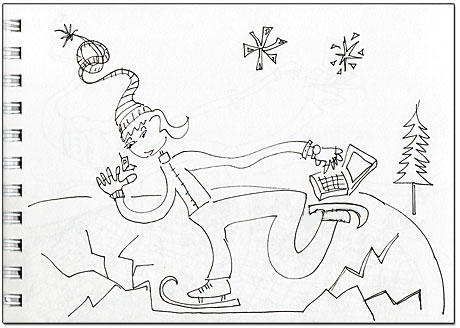 I've always liked telling stories, now I make them in my art. Here's how I started one in a project called "Skating on Thin Ice."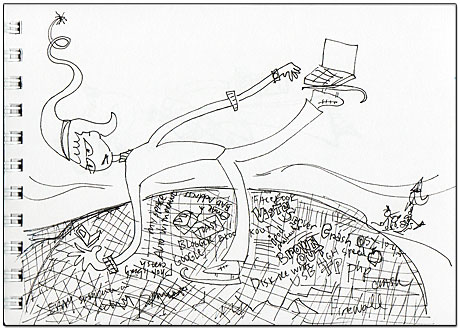 Sometimes I have this feeling that the technology that I depend so heavily on is so fragile and my knowledge so limited, that I have to keep skating across the surface really fast, otherwise I might fall through the cracks. Okay, that's a long overblown description, but how to put it into a story?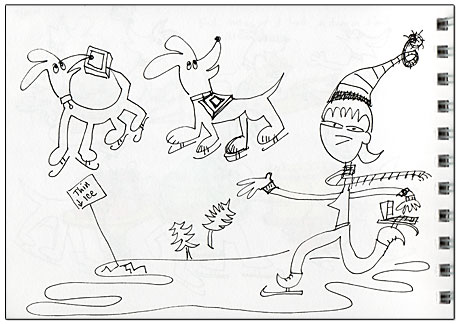 I usually start with lines and do a lot of quick sketches using different approaches, different perspectives, different people.  There are so many different ways to portray things — you have to think about what to include in the story, what to leave for the viewer to figure out on their own.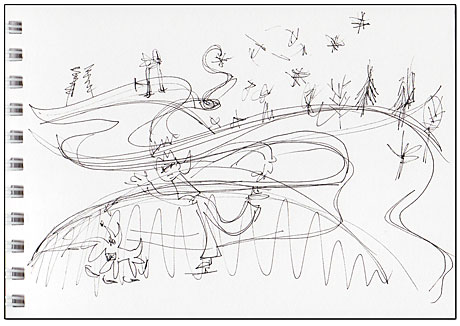 How large to emphasis certain elements, how create depth, how to show several events over time.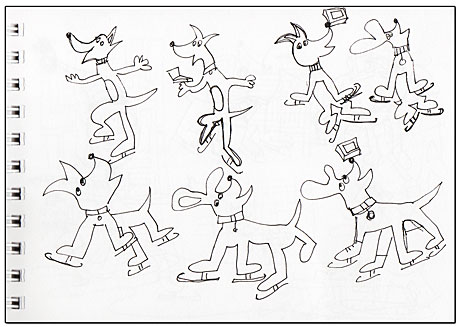 And dogs!
Lots of drawings of dogs, because it always helps a story to put a dog in it.