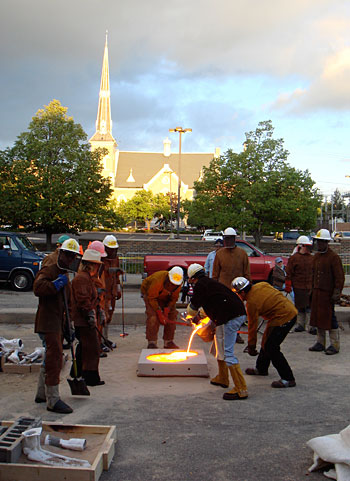 Crand Rapids is hosting an ISC public art conference and Russ taught one a great one about three-dimensional computer-aided design for sculptors and artists. While he was teaching inside, a group of sculptors built kilns in the roped-off street outside for an iron-pour and sculpture casting. I tremble at the thought of walking around with a pot of molten metal, but they had many practice runs for timing and safety, and the result was dramatic as the sun set in the evening.
The workshops were held at the Urban Institute for Contemporary Art — a very cool place offering artist workshops and exhibitions. I was happy to find a couple of ceramic pieces by Lisa Naples that have me itching to try my hand at ceramics again. Here's an article about how she changed her style without losing identity from The Crafts Report.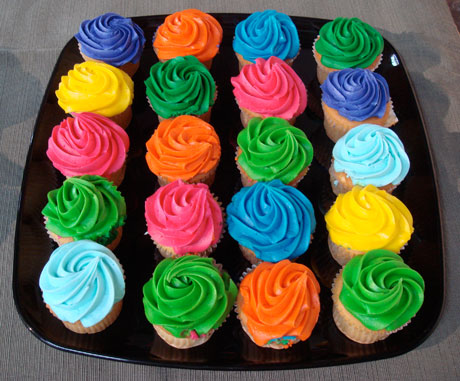 The UICA spread out the best workshop food I've ever seen. Take a look at these cupcakes! I'll be dreaming of painting with icing in my next cake dream. At the end of the conference, the UICA will  also be hosting "One Big Art Party" on Friday — can't wait!