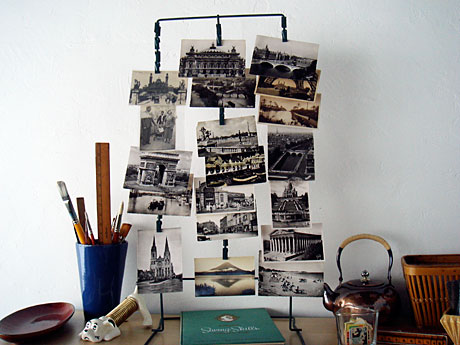 Lately I've been busy with some projects that I've had no extra energy to blog… but tonight am writing several entries that I will post over the next few days.
Earlier this summer I was working on a series called "Wish You Were Hair," a series of world monuments transformed into humorous hair styles. You can see the progression of some of these drawings and quilts here and here.
This is an old wire clip stand in my office that holds some vintage postcards that inspired this series.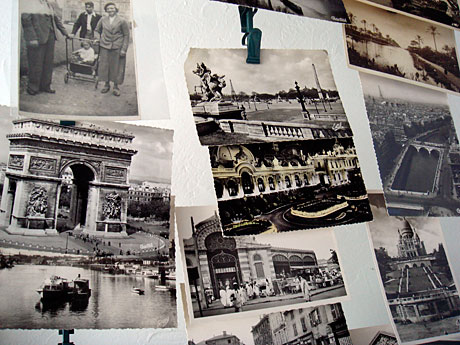 Sometimes I just like to look at old things, things that have been places I've never been and belonged to people I never knew — it gives me a sense of traveling beyond and out of myself and my small place in the world. It's different than just reading magazines or stories on the internet, because these objects seem to hold lingering traces of their past. And it's good exercise for the imagination.