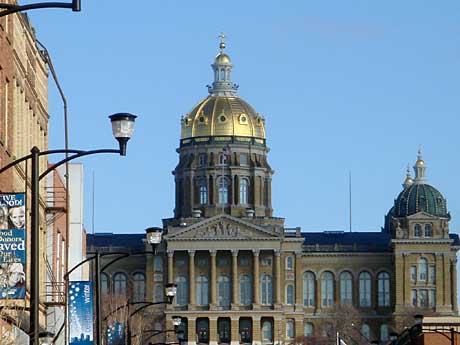 First day of the trip, the big event was making a pineapple, peanut, marshmallow salad for bonobo chimpanzees at this place, but that's a long story for another day. Second day was filled largely with exploring Des Moines historic East Village.
Not that we were looking for it. My SIL got the family to meet at Boomers, a diner that supposely Obama once ate at, and then following a trail of interesting shops led us to other fun places.
Smash – a screen shop that makes cool unique t-shirts. Pure Paper – lots of cute paper and recyled books and gifts. Several places like Ephemera I honestly had to do window shopping because they were closed for the holidays.
But mostly sampling teas at Gong Fu Tea, a teahouse with 130 teas. By the time we left East Village, it was dark (that's a single star over the back of buildings, not a speck on my camera lens), and onto searching for Indian food and mean game of Bingo.