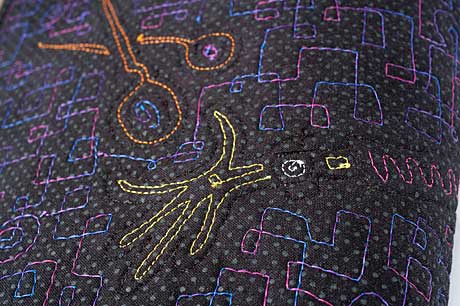 < portfolio cover – back >
If only in my own mind, I've decided to reframe the focus of my blog. Originally I called it my Art Adventure Blog and decided to post mainly art-related articles, projects, and photos. That was four years and 462 posts ago. (which reminds me that I need to figure out what to do about that crazy-long archive list in my sidebar)
But there are times when I'm not able to work on what I think of as heavy-duty art projects, and those are the times when I don't post for a while.
Even when I'm not able to dedicate full days to art, I always try to interject creativity in small ways throughout the day, art being what I consider to be a subset of creativity.
So now I'm thinking about re-subtitling it, The art of a creative life which is kind of pompous, but you get the idea. Maybe Adventures in Creativity or Creative Miss-adventures? Just a little bleary-eyed brainstorming going on here at 3 a.m. What do you think?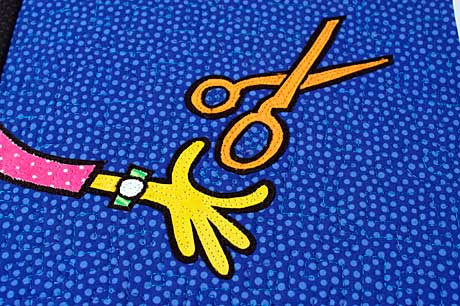 < portfolio cover – front>