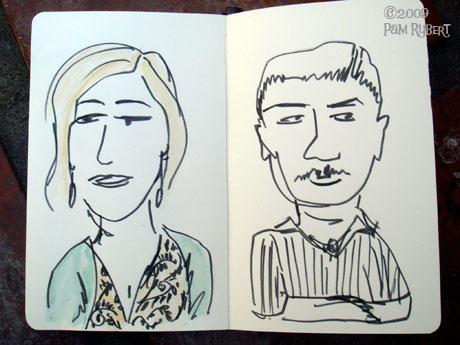 These are some drawings of people we traveled with or met on the trip. They're character sketches, so don't look exactly like the real people.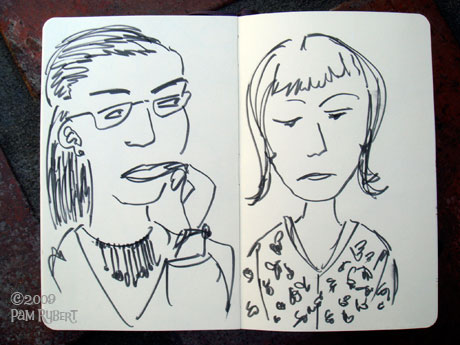 At dinner people sort of sit in one place, but don't pose. These are my composite impressions of people as they move and talk naturally. It's a challenge to do quick sketches in ink (a Sakura Pigma Brush Pen), but also kind of fun. Most only took a few minutes.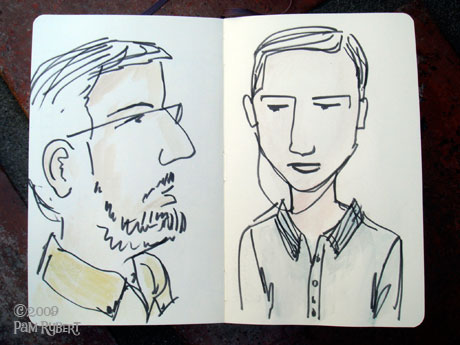 Then some I gave light watercolor washes for a little color. If you're going to do this, first be sure your ink is waterproof (one reason I like the Sakaru pens) or fix the ink so it doesn't run (unless that's the effect you want).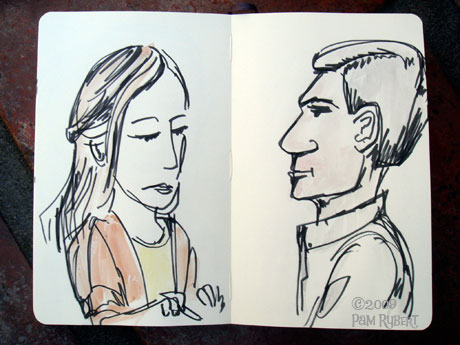 It might be fun to interpret these into fabric sometime later, like I did to this guy. Looking back to that post, I think my drawings are getting better after much practice!