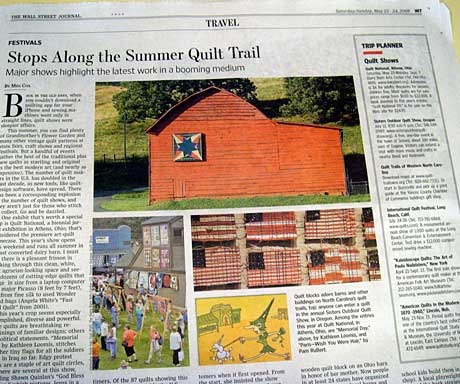 Who? That woman I told you about, the one with a big nose and Eiffel-Tower hair.
I first got wind of the article in this weekend's Wall Street Journal from folks on the SAQA yahoo list. Those of us who aren't at the conference and Quilt National opening last night are feeling left out and checking the internet for show gossip.
So that's a good excuse to go out for a Green Tea Latte, right? And I found the print version on the news rack at B&N. The photo is really tiny and oddly cropped, but looks pretty swell in the website article and slide show here.
Thanks to Meg Cox, for the nice mention in her article and more info about other quilt shows this summer. I'd never heard about the populist Sisters Oregon one-day outdoor show — that sounds like a crazy fun affair!