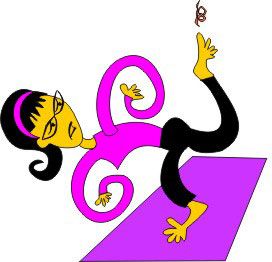 Encouraged by the flurry of comments about favorite cheese curl poses (thanks you guys, I don't even have to ask — you all just jump right in and tell me what you think!) I started refining some of them.
Between sketching and a real plan to work in fabric from, there are lots of little steps. Rayna said she liked this one.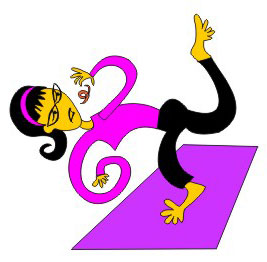 But Russ said snacks should go closer to the mouth, and rightly so!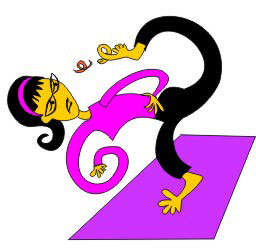 Then I got a little toe-happy. I don't usually draw finger or toe nails, preferring to keep things low maintenance.
That's why some animators' characters only have four or three fingers. Less to draw, especially in the old days when they had to hand-draw each cell.
But in the end, I never could get that pose to relate to my other cast of characters.
So moving onto to a pose inspired by Linda, I also decided to call them Cheez Curls, sounds cheesier, don't you think?
Hey, maybe I should add a little mouse in there somewhere too.