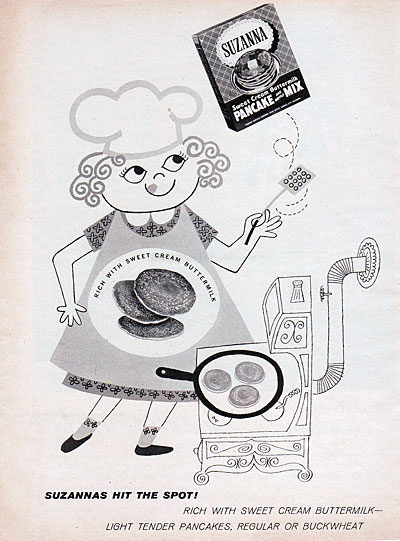 Long ago I told Paper Dolls for Boys that I would post vintage photos on Fridays, but I really haven't got that many great vintage photos.
I do however have a nice collection of mid-century cookbooks — many I found when I bought two big boxes of old papers at an auction. They appear to be the entire 1950-60's Home Economics classroom files of a woman named Frances, and are full of leaflets and brochures about choosing silverware, how to use a deep freeze, bug sprays, dieting, and more.
I love looking at these old cookbooks, finding a lot of humor and inspiration for my work from the drawings and advertising copy in these retro pieces of domestic history.
So Tracy, I hope you won't mind if I post some of these instead of photos. For some more inspiration from retro graphics, check out my Flickr set here and the Flickr group mid-century illustrated.
Update: I almost forgot to post these, here are some folks who actually did the photos:
Los Angeles is My Beat
Laughing Living and Loving in Austin
A Jen Too Many
Raineworks
and  be sure to check out the hula hoops on
Woolanthropgy