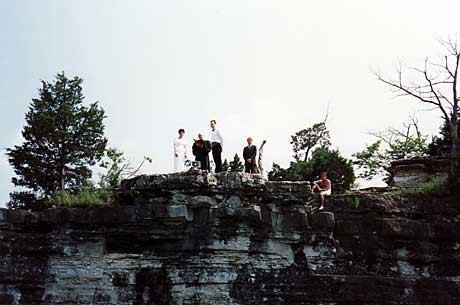 Twenty years ago we were married on a cliff called Battleship Rock, the place where Russ proposed to me. It was a hot late June afternoon, and climbing the backside of the cliff in a tux and wedding gown was a challenging affair.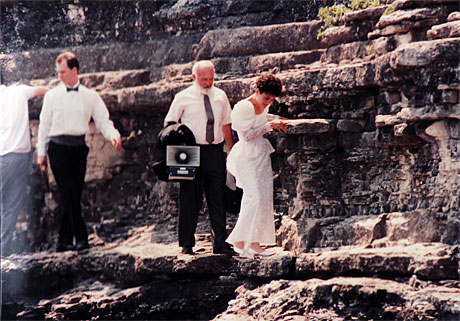 It's also difficult to find a minister who wants to do this sort of thing, but Russ had a friend who also happened to be a gymnastics teacher.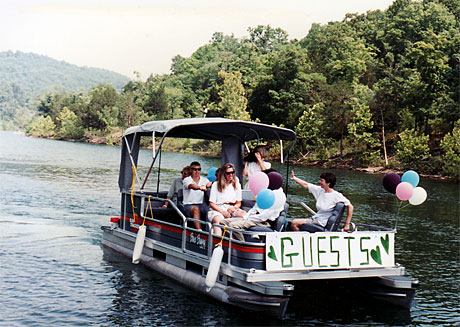 On the cliff we awaited the arrival of assorted family and guests on pontoon boats, having been given a map and time on cartoon wedding invitations that were sewn to a cover of hand-made paper that we had sent out a few weeks earlier.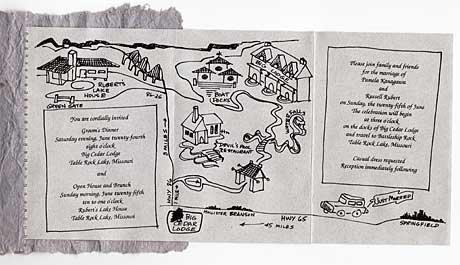 Meanwhile, our friends in the Celtic Band played music in the nearby cove, on a handmade raft made of all found materials (an artistic idea, but a little risky considering their delicate instruments.)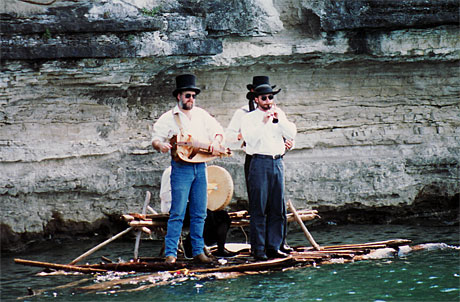 Kids who happened to be jumping off the cliff into the water were happy to give us a few moments of quiet for the actual ceremony.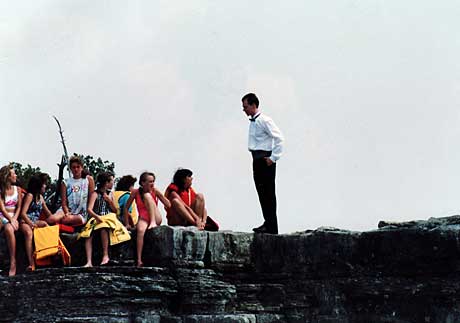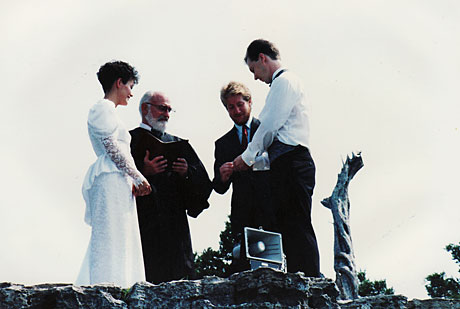 And then, being such a warm day and a little nervous about the whole affair, and just luckily having a blue and borrowed swimsuit on under the wedding dress, we peeled off the wedding garb and leap into what we like to call "a life of art together."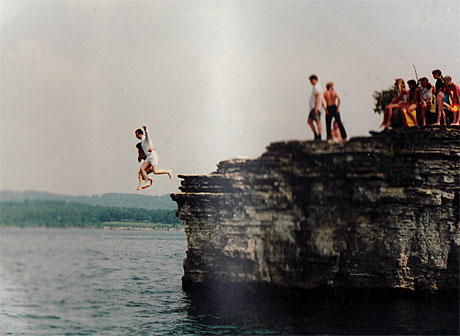 Then it was back to Big Cedar Lodge, a happy reception, and the best twenty years of my life!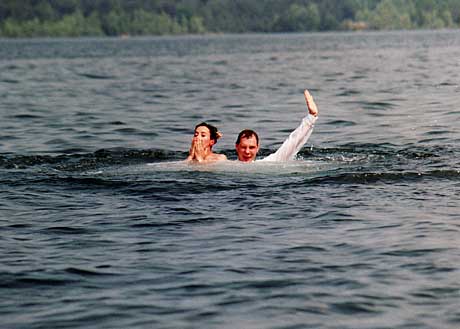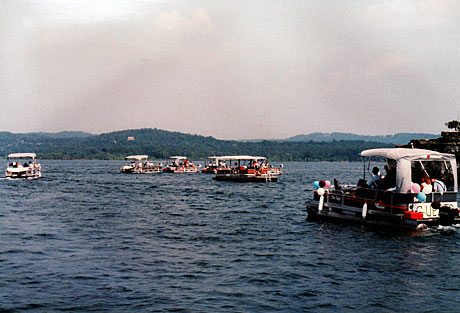 Footnote: The photos in this post may seem a little dull. They are antique (pre-digital) and also all our photo albums got water-soaked during a flood a couple of years ago, and though I've tried to restore them, they are not what they were.
We visit the rock where we were married each anniversary, and the landscape and nature there is still just as beautiful and inspiring. It's great to live in the Ozarks and be able to enjoy the natural beauty that surrounds us here.