Once I took this class jointly taught by a poet and a photographer. The class was called "image and text" and we did all sorts of interesting projects that I should write up, because they could be the starting inspiration for others too.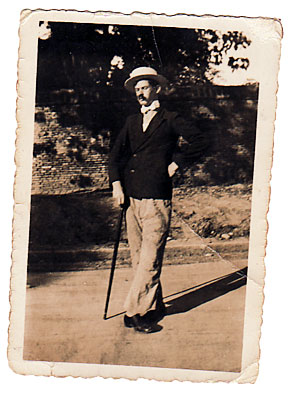 One project was to find an old photograph or series of photos that you didn't know anything about and write a story. I've sort of collected some old photos that seem story-like to me, although I have written any about these yet. So you're welcome to use them for inspiration and make up your own stories.
This dandy-looking guy gets more interesting when you find he's part of a group of tiny photos with krinkle-cut edges. Not sure what these fellows are up to, but I think they're wearing makeup.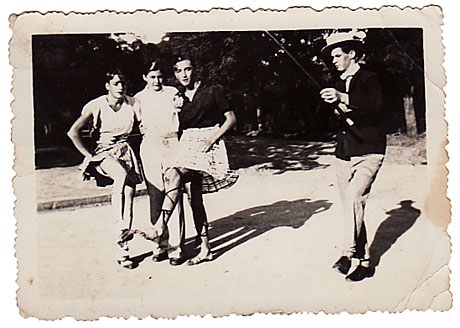 Then there's this strange contraption. Is it a boat? Is it a truck? Is it a boat-truck? Or maybe it's an ark.
This guy gets more interesting when you turn the photo over. I think it says, "What do you think of our Sunday best. Everyone does it like this on the day of rest & it's all right too."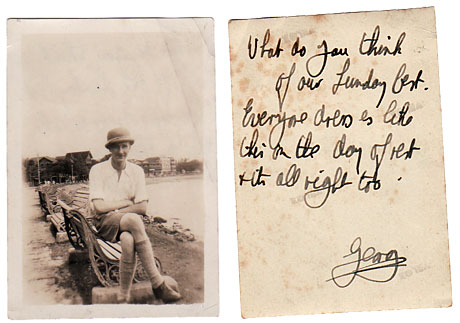 Here's some other Vintage Photo Friday links: