We get a LOT of kids at Halloween at our house — something like 500+  each year the weather's good. So we have to budget for our Pyramid of Candy carefully. Also decorating is very fun. Two years ago it was "KaBOOki – The Haunted Sushi Bar" and here's another set of photos from that year – Evidence of Ghosts.
This year, with help from two of our Chicago artist friends Mary and Charlie, the theme is "Domestic Nightmares." It's a work in progress as we're working on the spotlighting for after dark, but here's a sneak preview.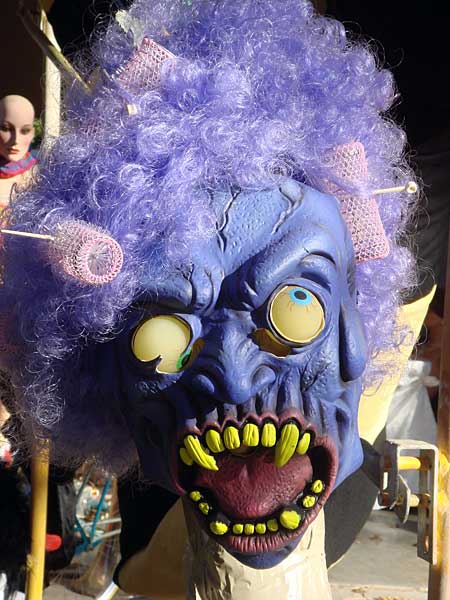 Bad hair day.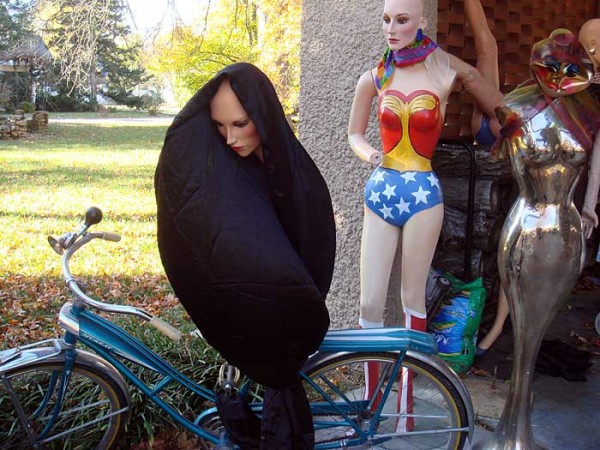 ET meet Psychic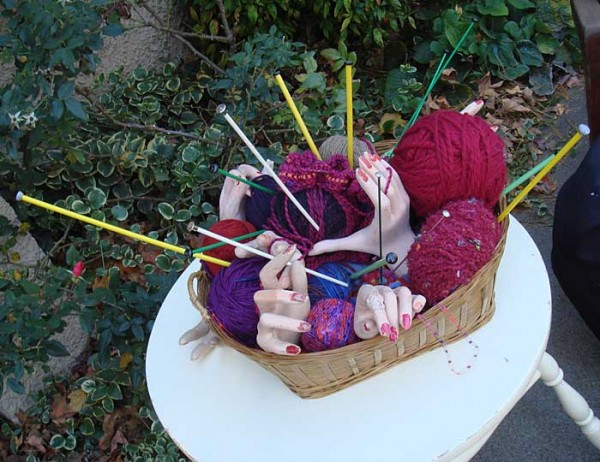 Naughty knitting
(or happy hands are healthy hands)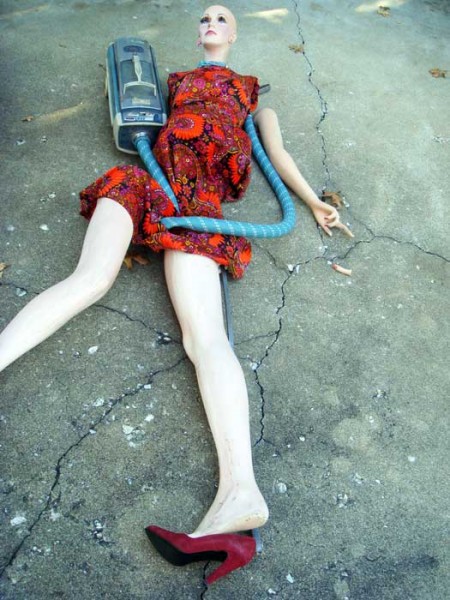 Housework kills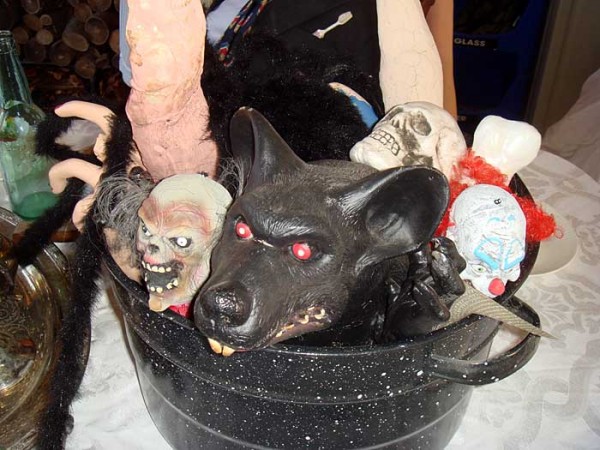 Potluck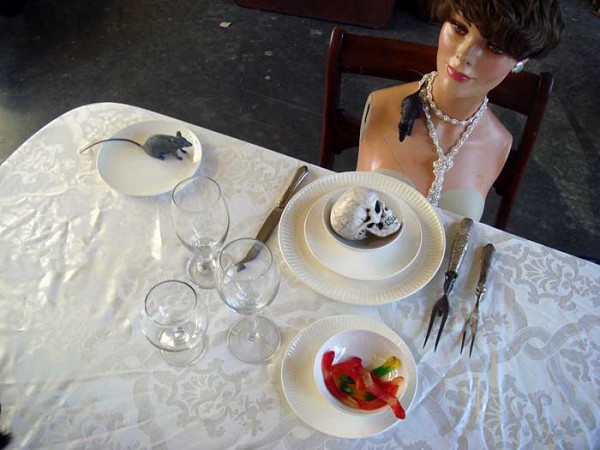 Hmm, I always forget which fork to use first….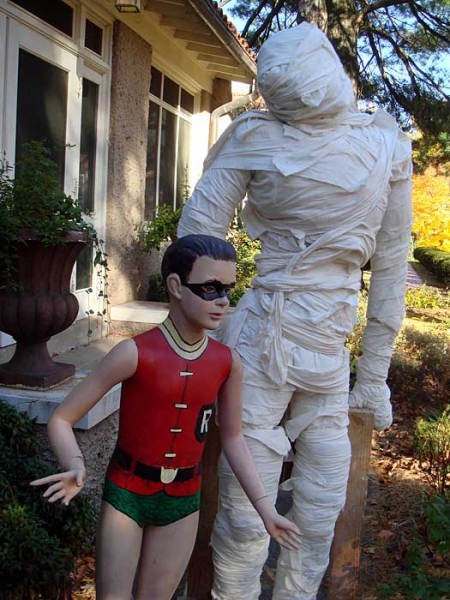 Robin and his mummy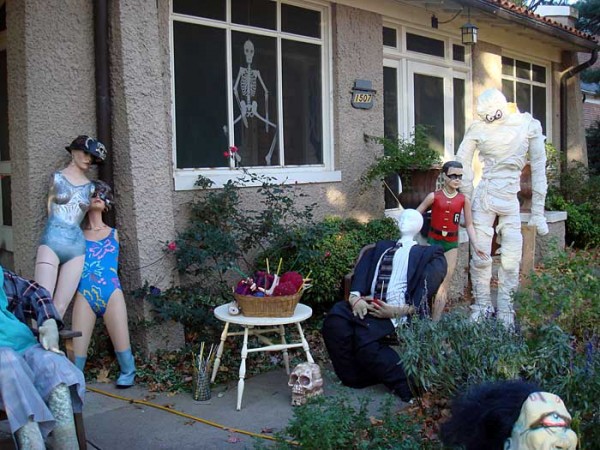 Lighting one of the scenes. From here you can't see the 15-30 foot stuffed snakes in the trees and other crazy stuff, so we'll try to take some photos or video after dark. In between passing out loads of candy and eating some ourselves!