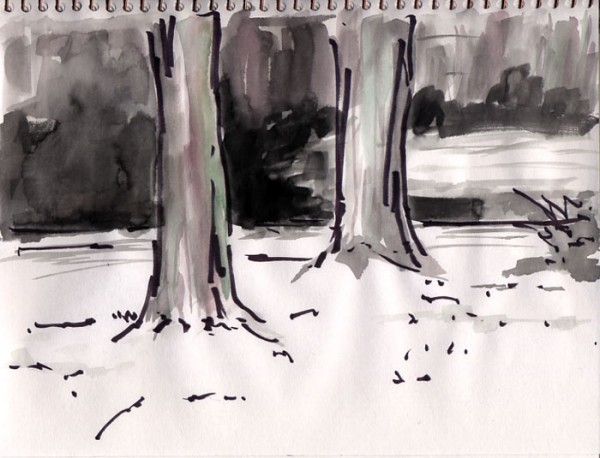 I've been drawing stuff in the sky this week and looking at photos of space, astronauts, and the Hubble…. animations of fireworks….
Today we woke to a gift from the sky – snow!
This the first White Christmas I can remember in a long time. Mochi and I went on a very early morning walk. It was a bit surreal, and we didn't see a soul out except for some squirrels, so I let her run off her lease, much to her joy.
For someone who likes to work with color, I'm awfully inspired by some whites — moonlight, starlight, and snow. Wondering how to draw snow, I decided to just draw the stuff around or behind it. It's kind of like space in sculpture and architecture, defined by the stuff around it.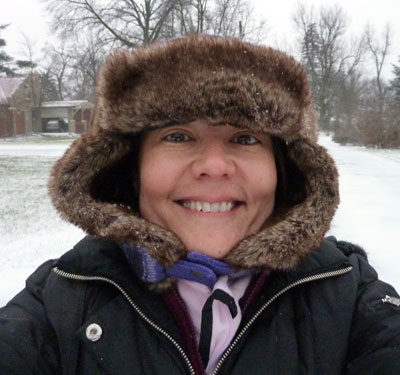 Merry Christmas everyone!
(And how come with all the art supplies I've bought in my life, when I want to do a quick ink sketch, all I can find is an old box of Prang and one old brush??)