1. Draw your food. It probably looks better than it tastes anyway, and confuses the flight attendants who keep wanting to take the half-eaten food to get it out of your way.
It's also good practice to start with something like food before you start trying to draw people in public. I'm a little out of practice of drawing in public, and had forgotten how people like to watch and see how it the drawing turns out.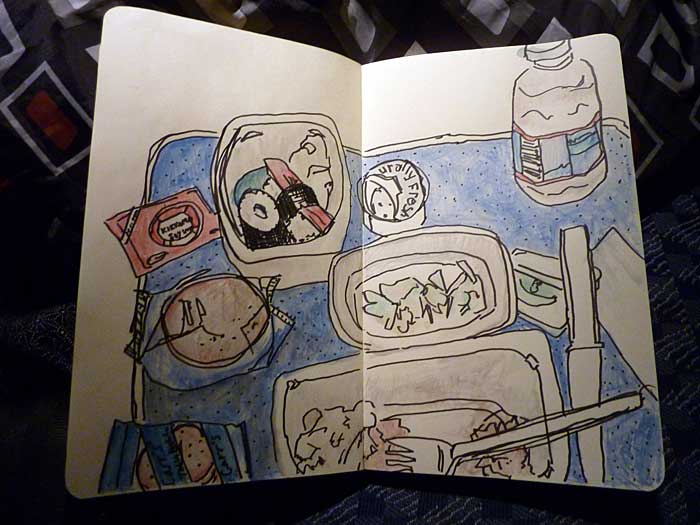 2. Draw the people around you. It makes them nervous because you keep looking intently at them.
I love this overhead quote…. "I'm not creative about things like drawing and very compartmentalized. When she got to the break in the page…..and then went over it, I thought Whoa, is that allowed?!"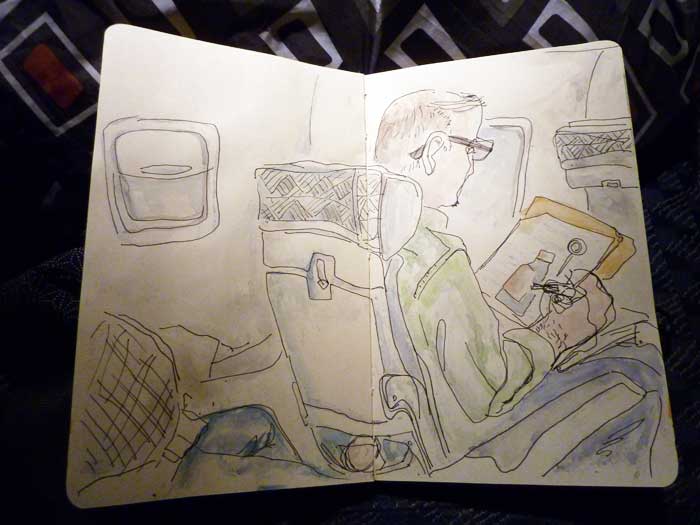 3. Go to the back of the plane and look at how funny all those little monitors in the plane seat look all light up with the lights out. They are kind of hard to draw, but it gets you out of your seat and confuses people who think you're standing in line for the restrooms.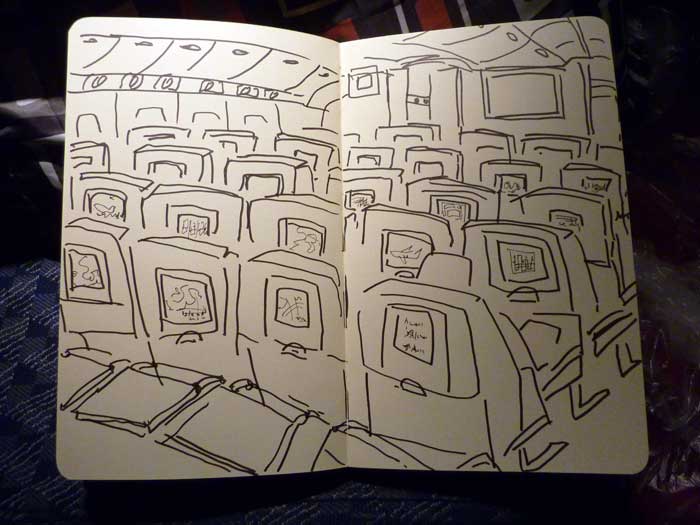 4. Draw the restroom. It's very small, so the perspective can be interesting. My drawing didn't turn out very good, so I won't show it to you. Oh okay, here it is.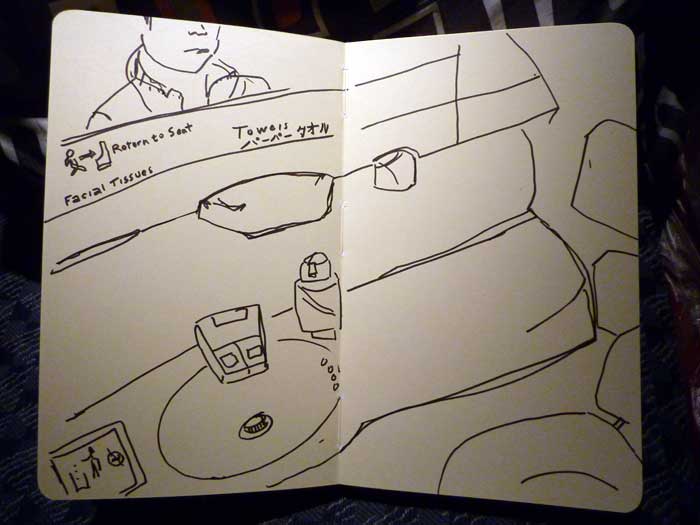 5. Stuff your big down coat into an Eco-sack, fold the handles over, and wala — you have a big fat down pillow. Especially good if the plane's not too crowded and you can hog several seats to lay down.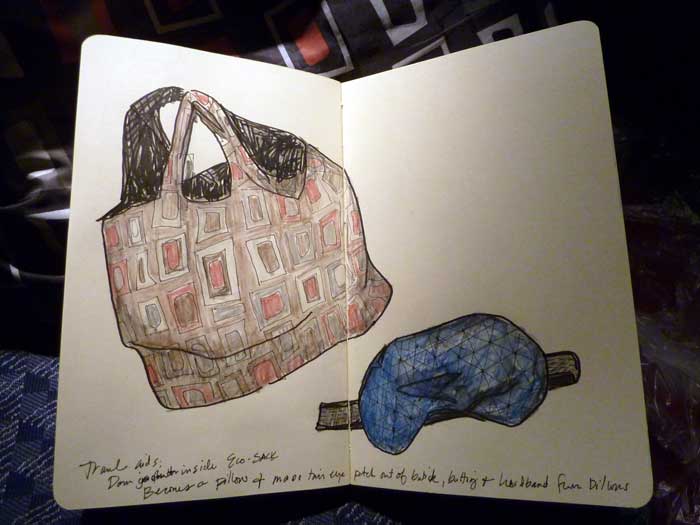 6. Make an eye pillow out of fabric themed to the country you're traveling, in this case I used a blue indigo batik. Try not to think about this project too far in advance — maybe not even until 10 pm the night before your flight. Then you'll find no matter how much you sew, it's hard to find a piece of elastic in the house that doesn't sort of look like a bra strap. All night grocery stores have elastic headbands — cut one of these open, and you have a nice strap for the eye pillow. The eye pillow helps you sleep on the plane, which you need to do, since you stayed up all night making eye pillows.
7. Wake up and use your final slap-happy hour of the flight to write a silly blog post. It'll make you feel better and look forward to getting off the plane and back to the world of the internet where you can post it.