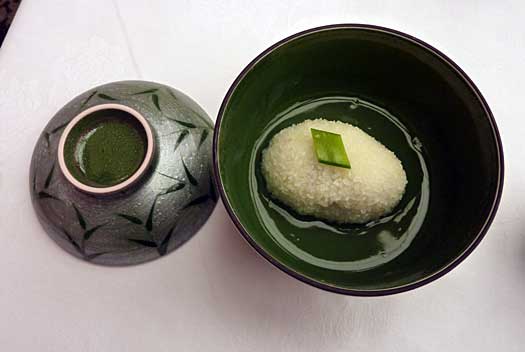 When traveling, it's difficult to find time to post and write about many things we see. So here's just a few images… as always the food can be so beautiful in Japan. I have no idea what it was — but it was delicious!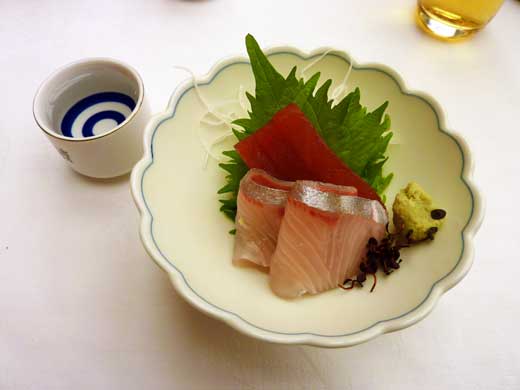 I know what this was though, sashimi. It's now gone also – in my tummy!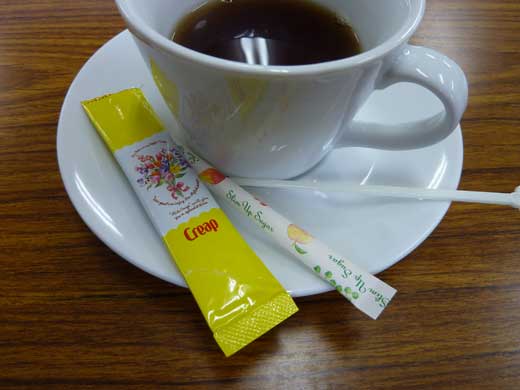 It's also fun to look for good Jaenglish — a sort of weird apanese and English words. Yesterday I was please to have Creap and "Slim Up Sugar" with my coffee.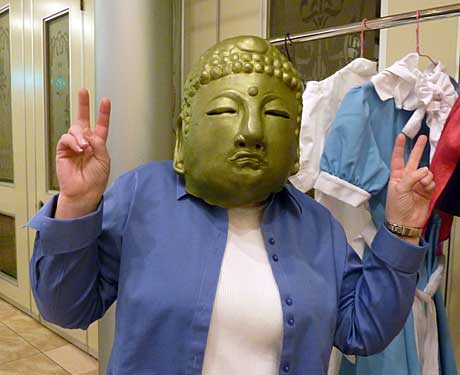 Outside a karoke shop with my friend Buddha.  I don't know the words to many songs, but I know "Yellow Submarine.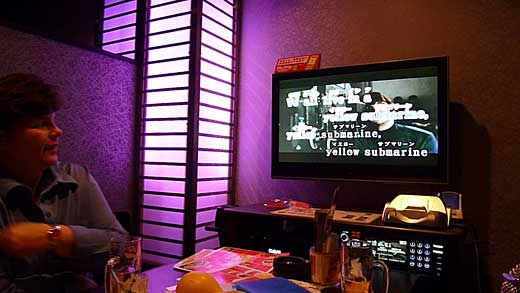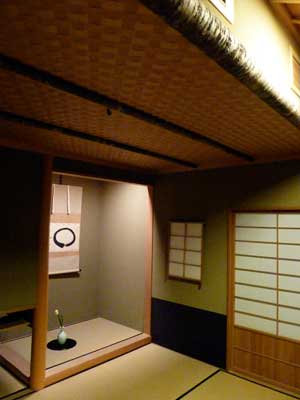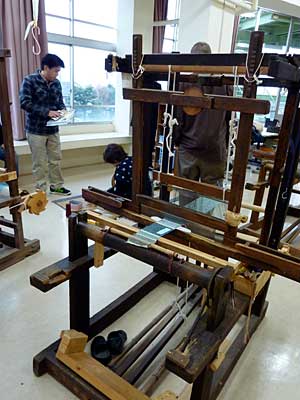 As always, it's fun to delight in contrasts. A beautiful Japanese teahouse. I love the uncut bark on the the logs on the ceiling. A Japanese loom. I'd love to take this apart and put in my suitcase, but it's already pretty full of stuff.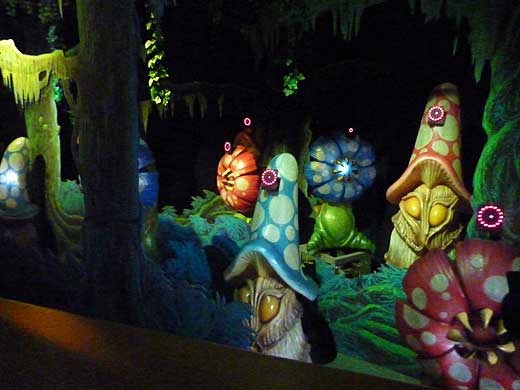 And then there's huge animatronic mushrooms in this arcade ride.
In case you're wondering, we're here on a Sister Cities exchange trip to represent our city and help set up some new cultural and educational exchanges. So we're traveling with a group, and not necessarily at our own pace. I'll write more when I get a chance!