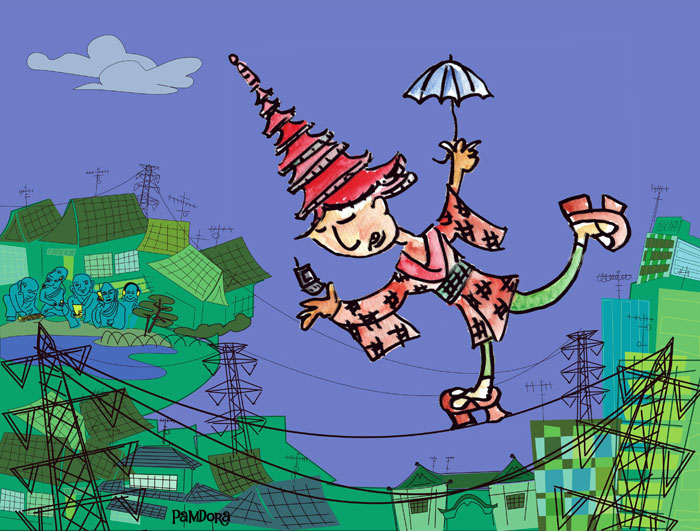 This is a rendering for larger project to be made in fabric. I'm pretty happy with the composition — it's an interesting spin on a portrait of a single character as the center of interest with my typical busyness in the background.
It's also the first time I've combined natural drawing media and computer drawings in a Photoshop collage. The high-wire walker was done with a Pigma brush pen and watercolors. I drew the monks in pen in my travel journal, then scanned and combined them with drawings of buildings I did in CorelDraw.
If you remember, a couple of years ago I did a drawing called Tip Toe Temple. Somehow that original idea has gotten tangled up with these photos of cell towers and electrical power lines from Japan. So now here's some other more recent ink brush drawings of similar themes…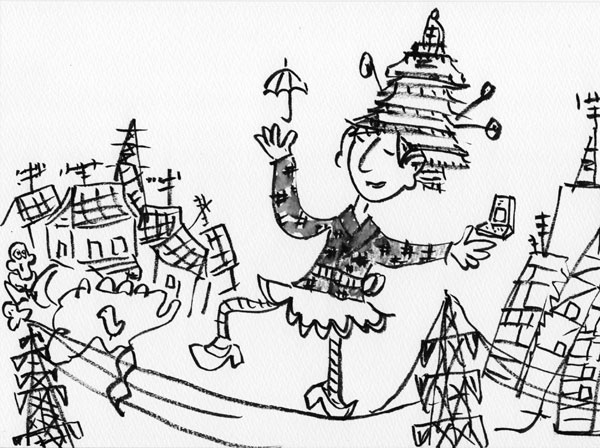 and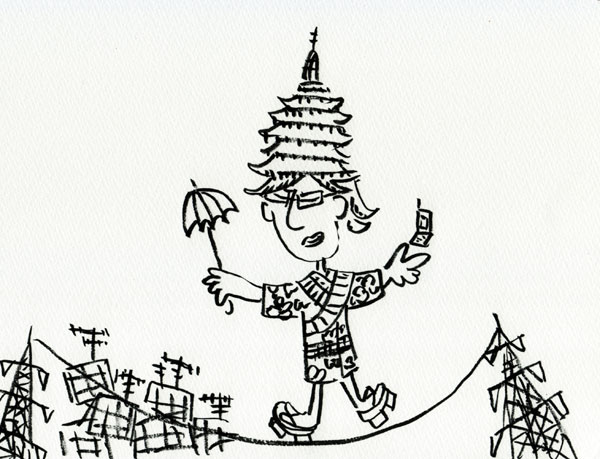 and this one: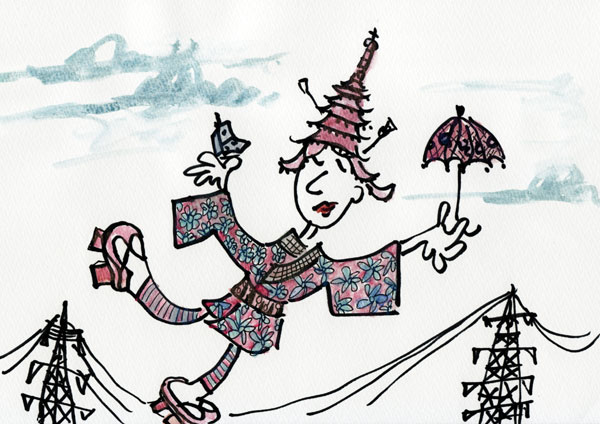 Clouds have a lot of personality and are interesting characters to draw or paint. Speaking of clouds, here were some really wild ones as I left the studio tonight, just a little before sunset. The wind was whistling in an eerie way, and the clouds seemed over-dramatic over the paper cup factory across the street. I half expected an big UFO to break through at any moment.