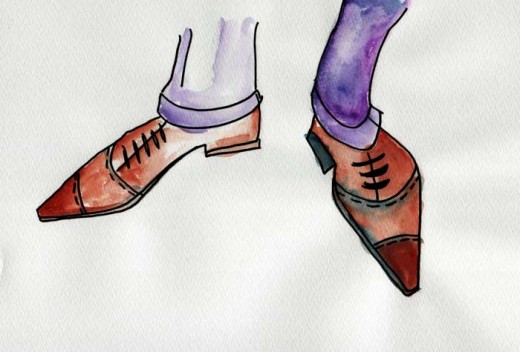 For those who have been wondering if I fell off the end of the earth, unfortunately for many weeks I was teleported to another dimension called Really Hard Work. Not just the brain-drain kind of hard work, but also the kind that completely wears you out by the end of the day.
I was able to sustain my energy by ingesting vast amounts of red licorice, coffee and diet coke. But at the end of each day, I didn't feel like writing blogs or making art — all I wanted to do was come home and fall asleep playing Plants versus Zombies on the sofa. And since I sort of lost my sense of humor for a while, it's probably better I didn't write much.
Now that I'm getting back into the blogging mood, here are more pages from my sketchbook. While in Japan, we visited a high school, and I got a chance to draw the girls in music class. The school has a blue uniform that sort of looks like gym suits and looks very comfortable. I wouldn't mind wearing a uniform — It would save having to decide what to wear every morning!