Madly getting ready for a big ArtsFiesta! banquet/party. It's a lot of work to clean out space for 100+ people sit down for BBQ plus all the other extemporaneous musical activities.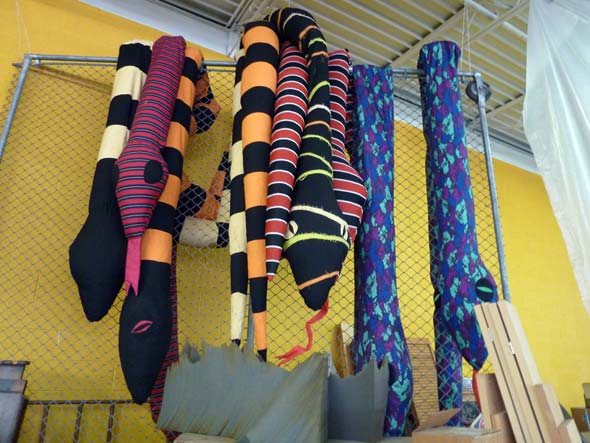 It's tough to know what to do with leftover Halloween snakes, some 30 feet long.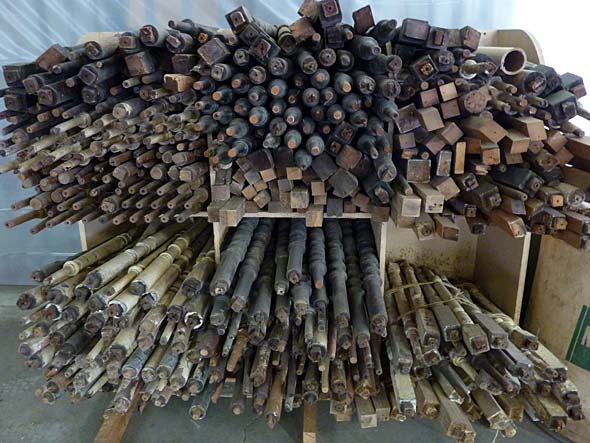 And there's lots of wood to move. Never know when you might need a couple of hundred spindles.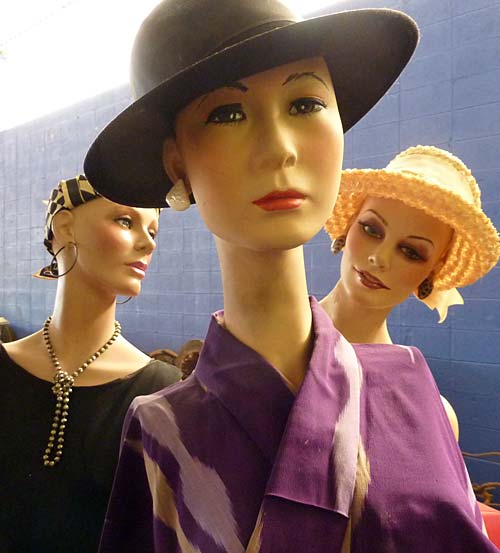 I've been trying to get the mannequins to dress a little better these days, but they don't cooperate very well. Their arms and legs just don't want to go into the clothes I pick out for them.
I must admit that getting ready for the event has forced a lot of spring/summer/fall cleaning on us — that should have been done a long time ago! And it's interesting to find accidental sculptures that happen along the way.