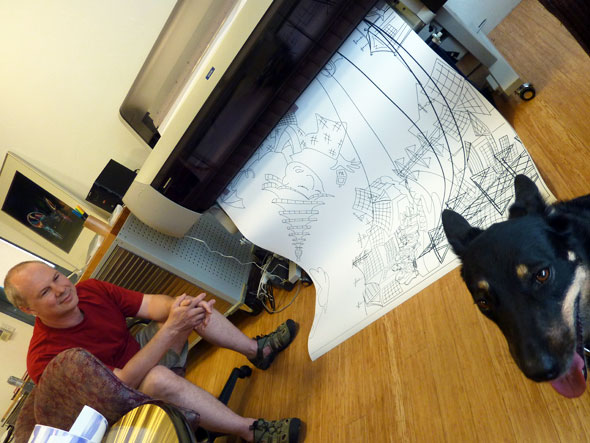 Luckily I have a great technical support team. Russ is my main got-your-back guy. He coaxed the big printer into producing a pattern for my next quilt even though it was reluctant and wanted to only produce bits and pieces. Mochi handles the panting, drooling, and waiting very well.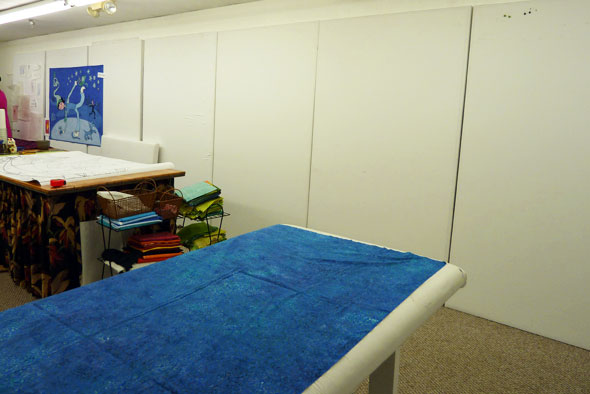 Meanwhile, I cleaned my studio. Previously this wall was filled with old quilts to decorate for the Mariachi Hasta laVista studio party we hosted a month ago. But I've found it's good for me to start with a clean slate for a new project. I left one quilt on the wall as reference because that one was selected for the San Jose Quilt & Textiles Museum's International TECHstyle Art Biennial that will be on exhibit August – October of this year. The other quilt is in process.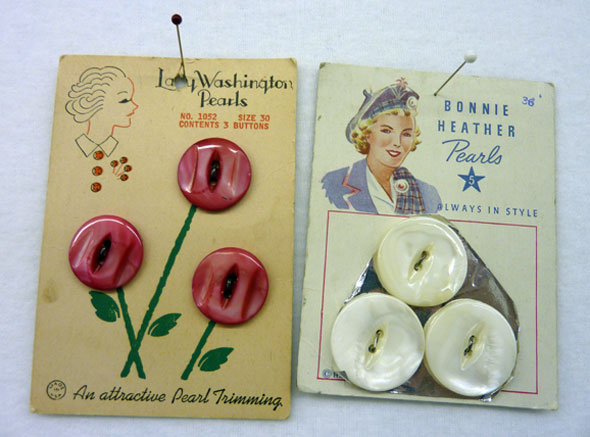 I don't know about you, but I have a hard time getting back to a blank wall. There's usually all sorts of little things that I collect and pin to walls, and I really don't know what to do with it all when it's time to clean up. For instance, these old button cards. I probably could never bear to take the buttons of the original display cards to actually use them for something, so I'll just move them to another part of the studio…..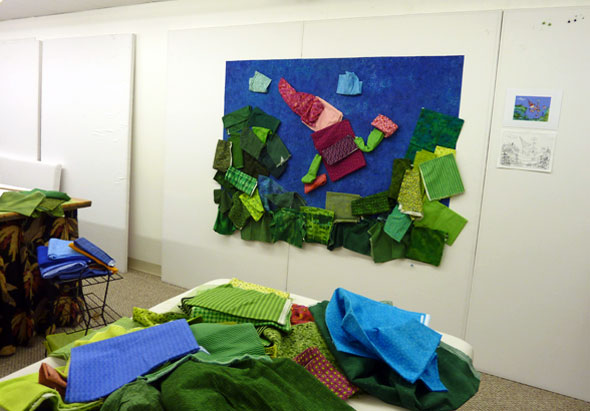 And so it's on to the next step.  Those little dots in the corner are some other buttons and beads that I leave up in case I need an extra pair of eyes or drawer pulls.