These mornings I try to get up early enough to ride my bike in the neighborhood before work. I started doing it for exercise, and now I'm continuing because it allows me to travel, fast enough so I don't have an anxiety attack about my to-do list that I'm not currently doing, but slow enough that I can see the grass, trees, cats, and flowers around me. I always feel better the mornings that I ride.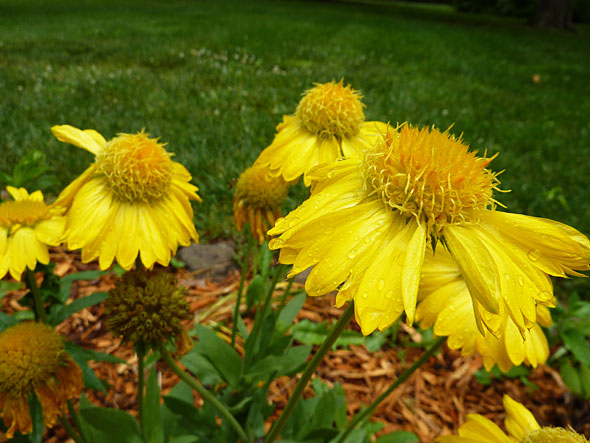 I've never really tried to recreate nature in art. Been tempted and wished I could. But actually nature makes me feel pretty inferior as an artist. It just seems enough to be out there, there's nothing new to be made. So I don't know why I always take so many photographs. Maybe it's just to try to remember the moment.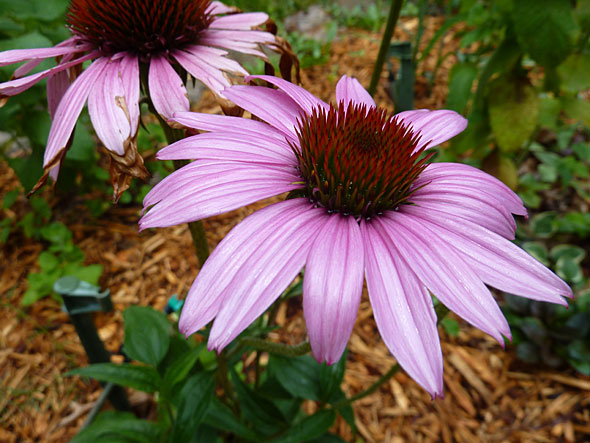 While I'm writing this, we're watching a video of Andy Goldworthy on Netflix, which says a lot about my bad habit of multi-tasking. (But it's hard to do in a day everything we want to do, right?)
Anyway, hearing him speak about his thoughts about sculpture as he makes has given me new insight into his work. His works are beautiful in that they are from nature, they work with nature, and somehow they don't disrupt the landscape that they are part of.
It's also interesting to hear him say that photography is a way that he understands his own work. According to Goldsworthy, "Each work grows, stays, decays – integral parts of a cycle which the photograph shows at its heights, marking the moment when the work is most alive. There is an intensity about a work at its peak that I hope is expressed in the image. Process and decay are implicit." (from Andy Goldsworthy: Art of Nature.)