I don't know why shoes are so fun to make out fabric. These are sort of fantastic kimono shoes with Japanese socks. I actually have a pair of these, not so high, but probably can't fit my fat feet into them anymore. The socks are more comfortable than they look. And they snap behind the ankle.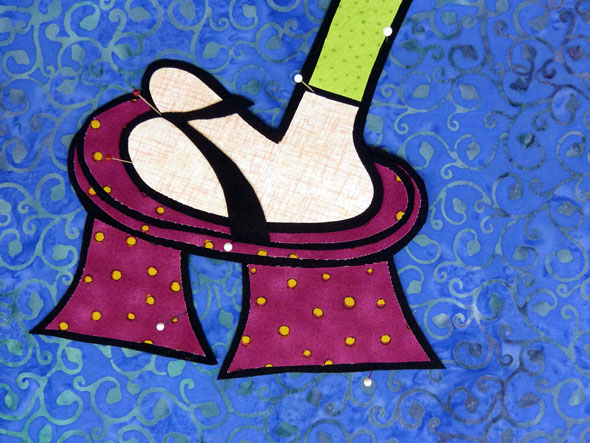 These flip-flops on a rag rug are the ones that I wore on the way to my worst case of poison ivy ever. And these fancy ones I saw in a catalog – except that I embellished them with color, pattern, and daisy panty hose.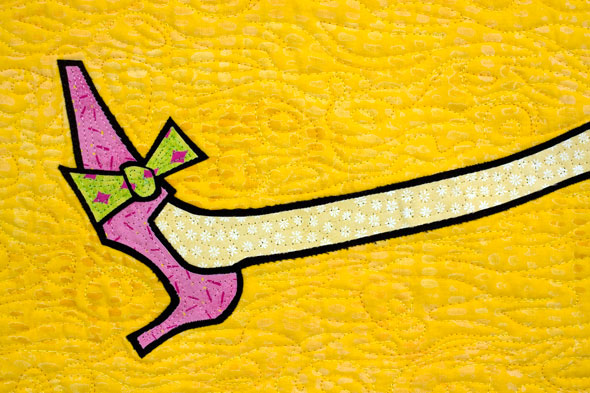 These days I'm trying to work at least a couple of hours a day in the studio. Sometime more, except for days like this when I had to move EVERYTHING not attached to the walls out so I could get the carpet cleaned. Since my studio is in a warehouse, the carpet gets pretty dirty after a while. So I'm very proud and pleased that it came this clean.
As for the rest of the space — thank goodness for clutter. It helps hide the dust!
Update: I was joking about clutter when I wrote this post late last night, but just now read a good blog post about myths of clutter by organization expert Julie Morgenstern. One line really jumped out at me: "Releasing the obsolete will get you unstuck—by opening up space for something new. It creates the energy, space to think, and time to figure out what's next."