My painting for the Open Doors invitational exhibit at the Creamery Arts Center features 7 doors (or 10, depending on how you count people in a group).
The theme of the exhibit curated by painter Stephanie Cramer and underwritten by Dianne Elizabeth Osis, was to create art on doors or about doors, so you can imagine there is a wide variety of two- and three-dimensional interpretations rendered including paintings on house doors, cabinets, coffins, electrical boxes, sculptural gateways and more.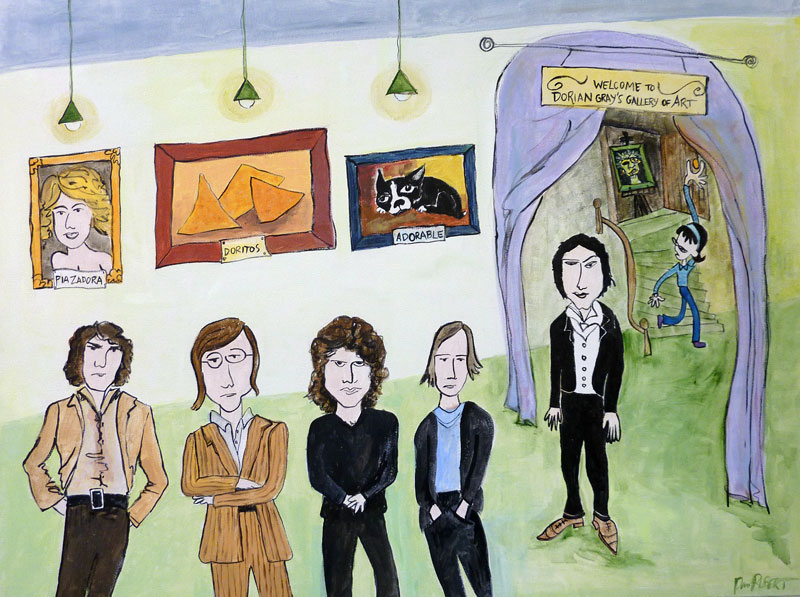 For me one of the most interesting parts of making art is developing the concept. While getting ready to paint this, I did a lot reading about the characters, and what I call late-night drawing — waking up in the middle of the night and sketching from the subconscious. Anyway, it seemed that I needed to write up something to go with the painting for the exhibit, so I created these footnotes…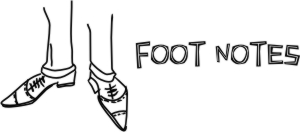 The Doors
According to rock historian Daniel Keating, lead singer Jim Morrison got the name for this 1960's band from Aldous Huxley's book The Doors of Perception. Huxley took the line from the William Blake book The Marriage of Heaven and Hell, "If the doors of perception were cleansed everything would appear to man as it is, infinite."
Dorian Gray
Character in a novel by Oscar Wilde who sold his soul in return for the promise that his painted portrait would age instead of him.
PaMdora
My cartoon alter ego who gets her name from PaMdora's Box.
Pia Zadora
Actress and singer who came to national attention in 1964 when she starred in Santa Claus Conquers the Martians. For a while she was married an Israeli junk bond king who had a portrait of her painted nude to hang in the entrance of their Hollywood home.
Doritos
A snack food made by Frito-Lay.
Adorable
(a.k.a Stella) My sister-in-law's cute little Boston Terrier who mostly just lays on the sofa.
"Open Doors" – Creamery Arts Center – 411 N. Sherman Parkway – Springfield, MO
open M-F 9 a.m.-5 p.m. July 2-31