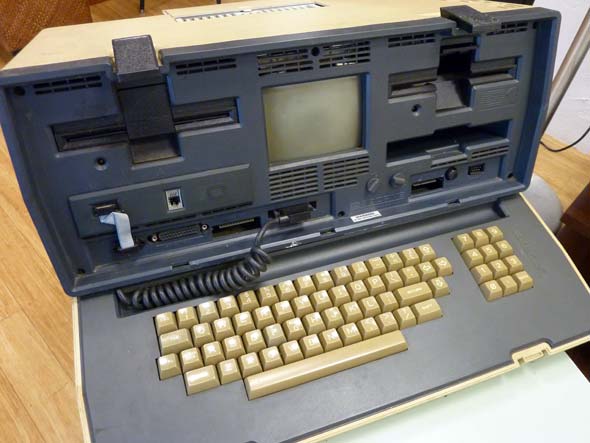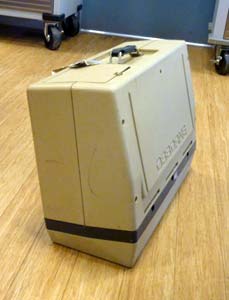 Working on drawings of old abandoned technology for another project, I was distracted when Russ dragged his first computer out of the storage room. Honestly, at first I thought it was an old sewing machine. Then I found out it was a prehistoric portable computer called the Osborne.
Can you believe this thing? The bottom of the case unhooks and plugs into the top to make a keyboard. Floppy drives — remember those? And it only cost a mere 2K, but that was the economical version.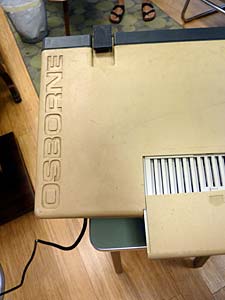 Unfortunately, when we plugged it into a nearby outlet (because I wanted to see what came up on that tiny little screen), the thing literally caught on fire and smoke started pouring out of the vent on the top. I was so unnerved by the smoke that I forgot to take a photo of that.
Anyway, something fun to draw, even if it doesn't work anymore.