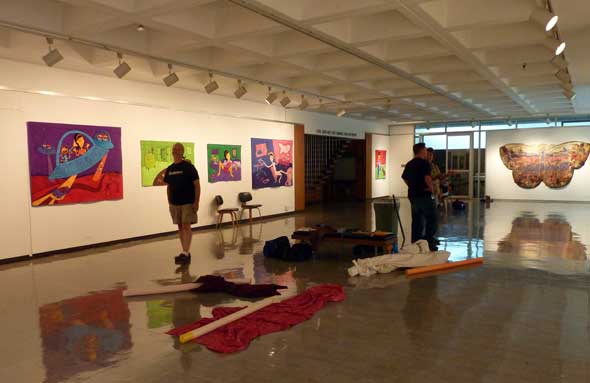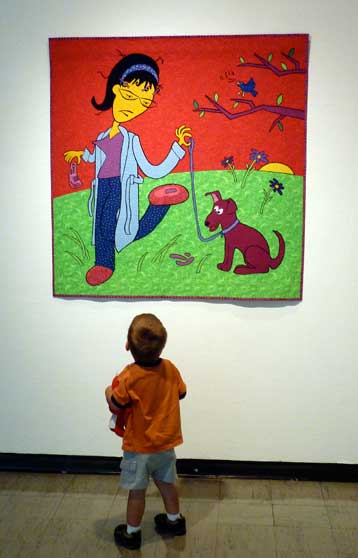 Over the weekend, Russ and I made a quick jaunt up to Columbia, MO to help install a two-person show at the Davis Gallery at Stephens College. The show called Vital Threads features my work and the work of Annie Helmericks-Louder, another Missouri artist who does art quilts, silk paintings, and fabulous plein aire pastels. Check out her website and roadtrip blog.
It was fun to meet Annie for the first time, and her husband who is also a painter and artist. Dan Scott the gallery director also brought his family, so between all of us, it was pretty quick work to get everything looking good for the reception coming up this Friday.
The Davis Gallery is a sort of retro 60's space with floating stairs, waffle ceiling, cool chairs and a charming sculpture patio just outside.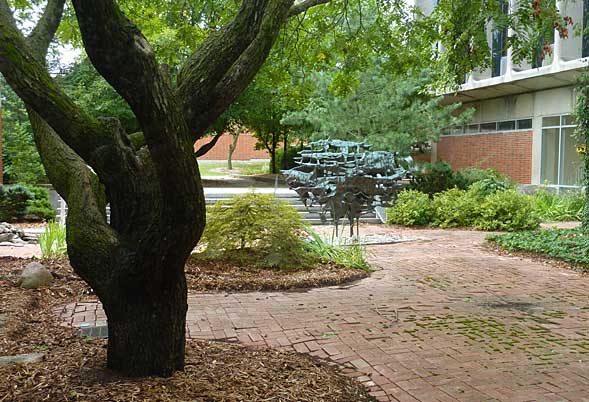 The reception will be this Friday, August 27 from 4-6 p.m., so if you're in the area, please stop by!
Vital Threads
August 27-October 14, 2010
opening reception: Friday, August 27, 4-6 p.m.
Stephens College – Davis Art Gallery
Corner of Walnut & Ripley
Columbia, MO 65215