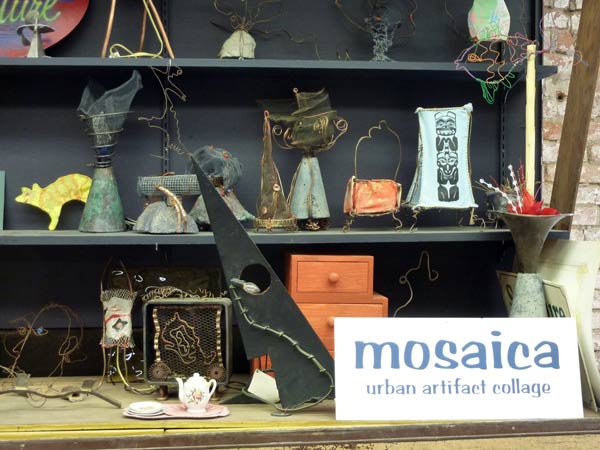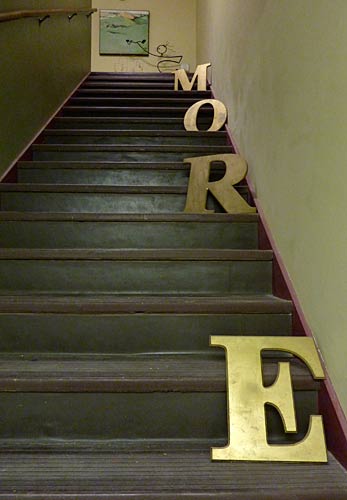 Last weekend we helped out long-time friend Christine Kreamer-Schilling at her studio Mosaica during C-Street Steampunk Loftwalk. Christine has been a working artist for years, doing public art projects, teaching workshops for kids, collaborating with other artists, and making and selling her sculpture and art furniture.
Since she works often with recycled materials, her studio is stuffed to the brim with shelves and tubs full of potential art-making supplies. She has an old building on Commercial Street that she's slowly turned from a junker to a gem, and everywhere you there are interesting surprises.
I loved the look of these giant letters spelling out "more" down the steps, but wondered what it meant — until I turned around and saw the second part of the installation on the wall behind. JOY.
That pretty much sums up Christine.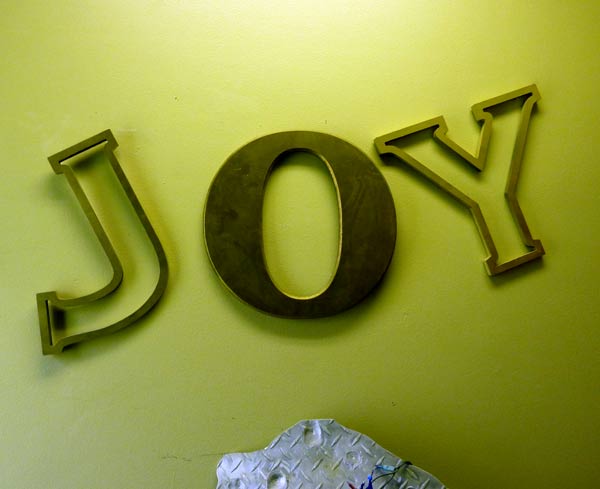 In recent years, she's made several trips out to Burning Man, and that's brought a lot of new energy into her art. She's the first one who introduced me to steampunk, and her idea to add a steampunk theme to the C-Street Loftwalk was an inspiration. The mix of Victorian and industrial-tech is a great fit with the electic nature of historic Commercial Street that is being revitalized by artists and art.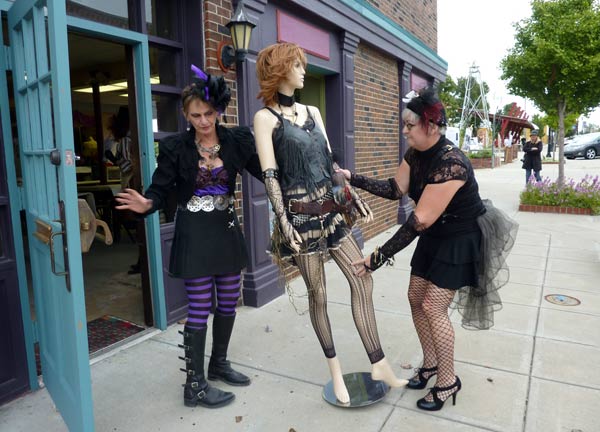 Here's Christine moving a mannequin outside to advertise her open studio at the loftwalk – love the stripy tights and the colorful trim on her building.
The event at her studio was to get the community and other artists involved in a charrette to develop ideas for a steampunk fence she's planning to build at the entrance of her sculpture lot — you can just barely see the entrance to that lot in the back of the photo.
Here's an interview with Christine on KY3 and also on the Springfield Public Art blog — a Steampunk loftwalk and design charrette photo gallery.