If you've been reading this blog for a while, you know that I like to explore and photograph art in other cities, then try to write up some kind of original blog post about unexpected finds, like these in Philadelphia, Portland, Seattle, and Kansas City. I don't know why I've never thought to do this in my home town — guess the old cliche of something being too close to notice is too true.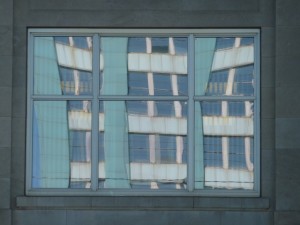 Last month I heard about a blogger who recently moved here from LA and after talking with the husband, I got inspired to put on my stranger in a strange land glasses and walk around town. Partly this was motivated because I've been trying to document public art in our region and get it listed on our Springfield Public Art blog.
But as these things go, the quest took on a life of its own. In attempts to profile public art works in their best light, I started visiting different city and park sites many times at different times of day and night. Getting out of my car and walking side roads I hadn't traveled before was also a great excuse to get outside and soak up the wonderful October-November weather and brilliant turning of the leaves.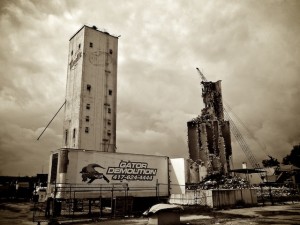 Since winter is just around the corner, there was an urgency to capture as much on camera as I could before the grass and leaves were completely gone — and the project became a little like a trophy hunt. And though most of the photos I was trying to get were rather didactic, I couldn't help but stop along the way for other photos of lonely spots, unusual or forgotten things, and as my friend Christine says, "all things absurd, ironic and delightful."
Here's a few of my detour photos in the gallery below. Click to see larger.
As my collection of photographs has swollen out of control, I've been learning to use Aperture to organize photos – a very handy program indeed!  I've also been learning to geo-tag them and have gotten immersed in the world of Google maps and Google Earth — but that's a whole other topic I'll have to finish writing about tomorrow.