We had a lot of kids visiting over the holidays, but that's never the excuse around our house to watch animated films. Here's a couple that really knocked me over.
"Secret of Kells" is the story of Ireland's sacred artifact, the Book of Kells. The film by artist/animator/director Tomm Moore is filled with screen after screen of gorgeous stylized characters, plants and landscapes filled with textures and patterns.
The lines are elegant and the composition, always a delight. I just want to buy the dvd, freeze every frame and soak in it.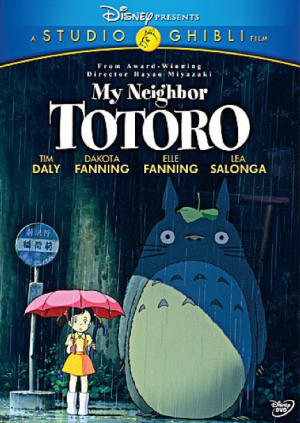 "My Neighbor Totoro" is an older film by Hayao Miyazaki creator of many wonderful films including "Howl's Moving Castle" and "Spirited Away." This film is especially good for younger kids, since one of the main characters is a small girl taking care of her even younger sister while their mother is away. (video clips here)
As for the fantasy that Miyazaki so well blends with every day life, Totoro is a mysterious and funny – with his great big mouth, strange staring eyes, and bizarre howls. He's also good at twirling and flying into the sky. But my all-time favorite has to be the amazing Cat-Bus that has upteen legs, runs across Japanese landscapes, and jumps into the sky.