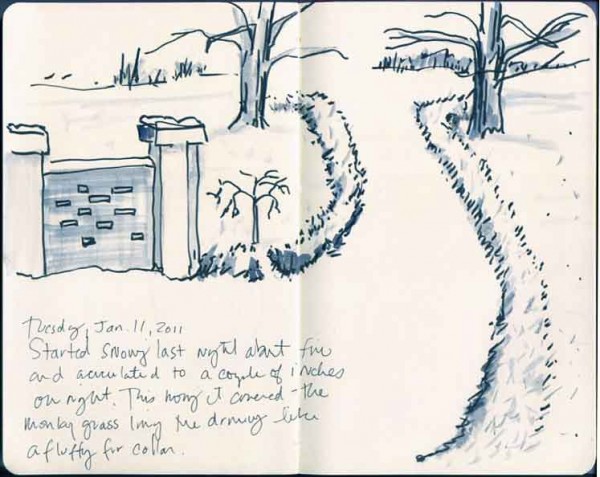 It started snowing last night about five and accumulated to only a couple of inches over night. This morning it was 8 degrees outside and too cold to draw. So I went to several windows to find a scene I could draw from inside the house.
I've been trying to look at scenes and reduce them in my mind into a few simple lines, leaving some chunk of white space for room to scribble a few words about that moment.
As I looked at the snow covering the monkey grass that lines our driveway, I thought it looked like a fluffy white fur collar, so perfect for a few minutes before I back the car out the driveway and mess it all up.