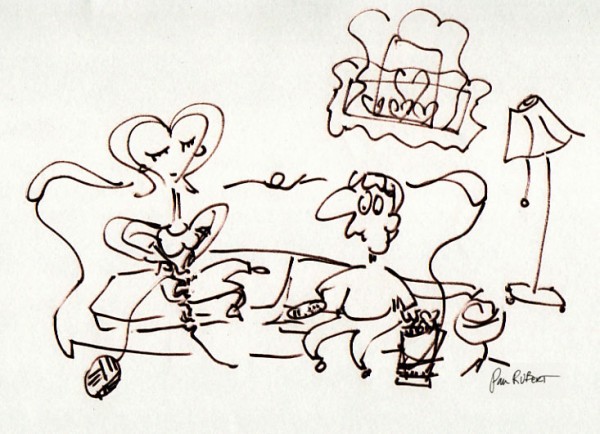 My friend Stephanie inspired me to create a painting to donate to Hearts for the Arts — a silent gallery and on-line auction to raise money for arts education programs at the Creamery Arts Center.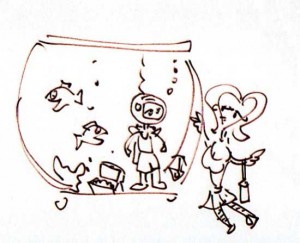 The auction will end February 4th, so winners will have time to give a piece of original art to a loved one on Valentine's Day. Which means of course, hearts are the theme.
Here's some sketches I started doing by candlelight, not to get into the mood although I must admit it helped. Sometimes late at night or early in the morning, I try to sketch by low level light so my thinking brain isn't too alert and my subconscious is more free to go rambling.
These drawings don't really make much sense, I just started with the phrase "Love is a…." and went from there. I finished the final painting for the auction this week and dropped it off at the gallery. You can see "Love is a Circus" and all the other auction art on the Hearts for the Arts auction page. Click on a thumbnail below to see the sketches and titles.