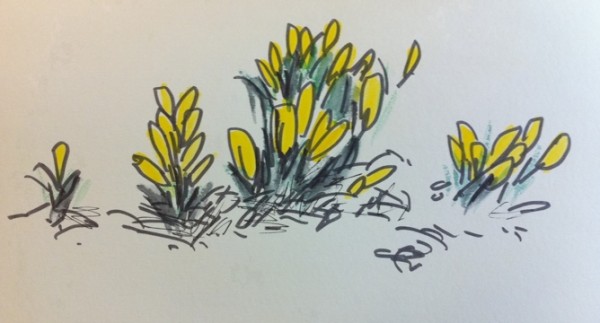 Since coming back from Mexico, I've had bit of color withdrawal. This one little spot yellow has been waiting to greet me each morning when I walk out the front door – tiny yellow crocus just beginning to peep through the pine needles in the garden.
I did this quick sketch for @wardomatic 's "I need to sketch more" creative group on Flickr, and am trying to post this from my phone. Here goes…
(a bit later)
Couldn't get the iPhone app to work, so now I'm trying this on the iPad. I know I could do this easily from a computer, but I'm trying to learn some new skills.