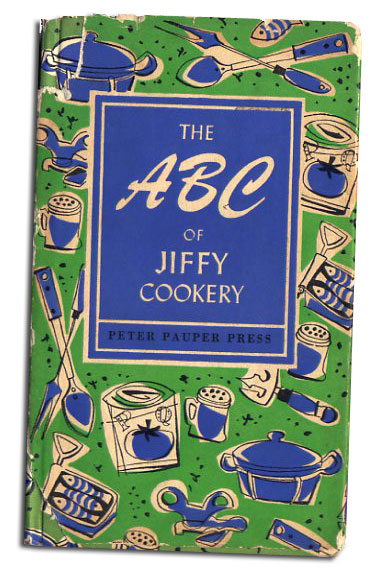 For all my foodie friends out there, here's a food art alert. I haven't been blogging lately because I'm focused on developing some new work for a show themed on Food.
High-brow, low-brow, you know I love both kinds of food. So there will be some junk food, some fine dining, and the usual cast of aliens, animals and impossible hairstyles thrown in for good measure.
For inspiration, I've been studying my retro cookbook collection and recently acquired another 1961 gem by Peter Pauper Press, illustrated by Ruth McCrea – the same team that published Simple Hawaiian Cookery that I blogged about on Thanksgiving.
When I looked through my previous work, it surprised me how many quilts had food or kitchens in them. So it seemed natural to agree to do a show based on food. However it's not set in a typical gallery setting, so I'm having fun experimenting with new color schemes, sizes, and techniques.
More coming soon as this show opens in mid-June. If you're local (Springfield, MO) and want an invite, email me your mailing address. If you're local and into art and food (and yoga), you may already be on my list.