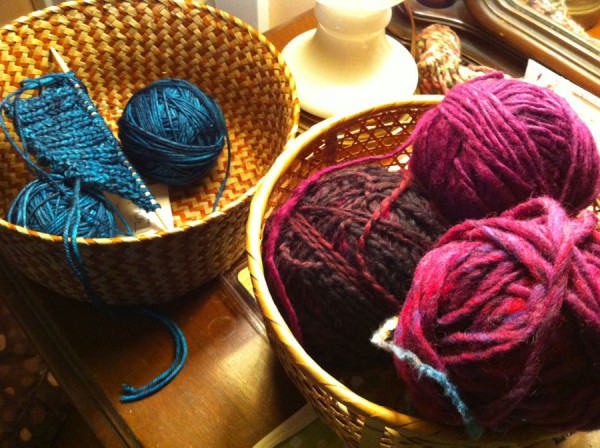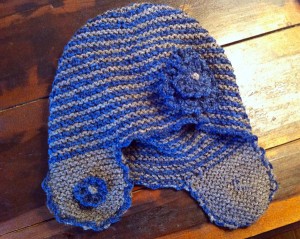 Last November the First Friday Art Walk was cold and we were planning on documenting the outdoor Nest-rolling Parade, so I bought a hand-knit cap at Good Girl Art Gallery. I like wearing it so much, it's inspired me to start knitting again.
I have lots of yarn sitting around from past undone projects, and also inherited bags of knitting equipment and supplies from my grandmother. So part of the adventure is remembering how to use all this stuff. I had planned on making some hand-made presents this year for Christmas, but Russ is laughing at all the sort of semi-starts that are strewn around in house in little baskets.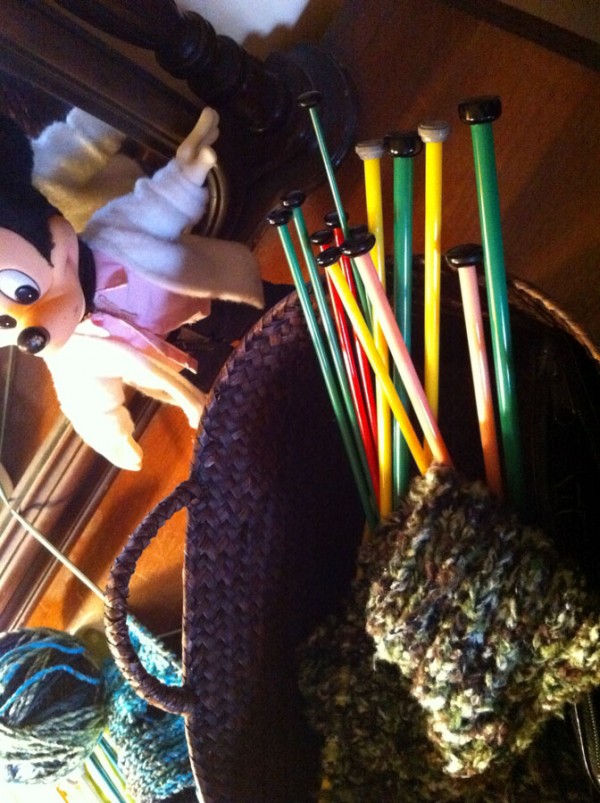 It is fun to experiment, try out all the different colors and textures, so I do keep jumping from one thing to another. Guess that's just inevitable with my patchwork personality.
Some fun yarns I bought recently at A New Yarn are a luscious variegated turquoise Madelinetosh merino wool, and I'm also liking their Plymouth Yarn baby alpacas.
I've also been trying to sort out all the needles that have lost their mates and recently bought a set of birch needles that are very nice. But my favorites will always be these colored plastic needles that I found a long time ago in a vintage store in Australia. I love the way they feel and sound, so I've been looking for more. I guess they are British because the only ones I see on Ebay are from the UK, and they have this weird size numbering system that I don't understand.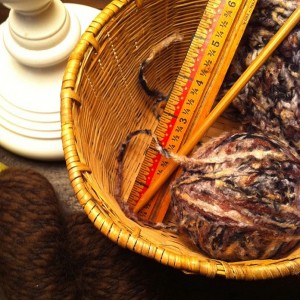 The funny thing is that with all this exotic stuff to pick from, my favorite so far is BambooSpun natural bamboo yarn that I found at Hobby Lobby. It's so light, elastic, and soft. Sometimes simple is good.
I'm planning on making several short ribbed scarves with a buttonhole opening to pass the tail through, because both guys and girls seem to like the short simple style. But maybe I'll take it up notch with a big chunky button for the girls' version.
p.s. For a great idea of something to do with your odd bits of yarn, check out Emmie's blog about making Yoga Socks in this post called Scraps of Yarn.
p.p.s. Here's the knitting needle size conversion chart that Emmie told me about. Pretty handy — especially when look at vintage needles on Ebay!