A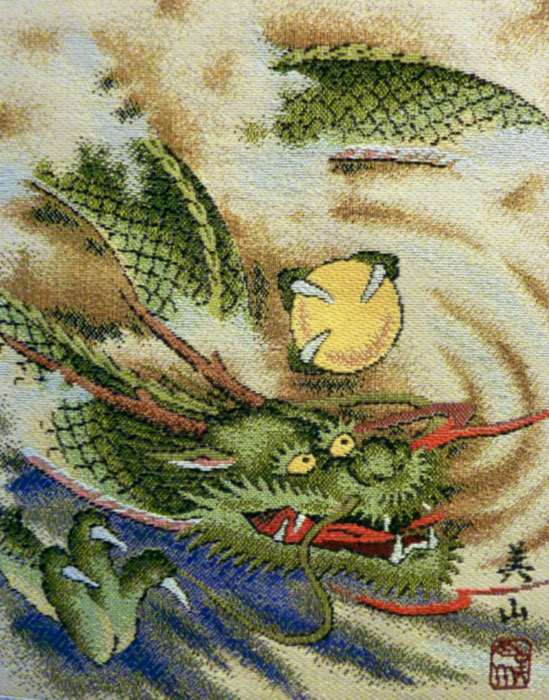 nice surprise came in the mail yesterday – a dragon!
2012 being the year of the Dragon, our Japanese friends Kazuko and Takehiko sent us a beautiful new year's card and calendar. I love this guy because he's friendly, comical, happy, fierce, and a little goofy all wrapped into one swirly mist. I'm sure K+T had fun picking him out, and they did a great job.
I'm wondering what the dragon is holding. Seems I faintly remember some folk tale about a pearl. Or maybe it's the moon? I'll email Japan to ask, but if you know the story let me know.
After a quick assessment of the dragon's personality, I was totally shocked when I turned the calendar over. It's all custom woven textile art, even the numbers. The back is another completely different work of art – a different mood, subject, creating a whole different thought process.
I often turn my own work over and study the back, intrigued at how different the two sides can be.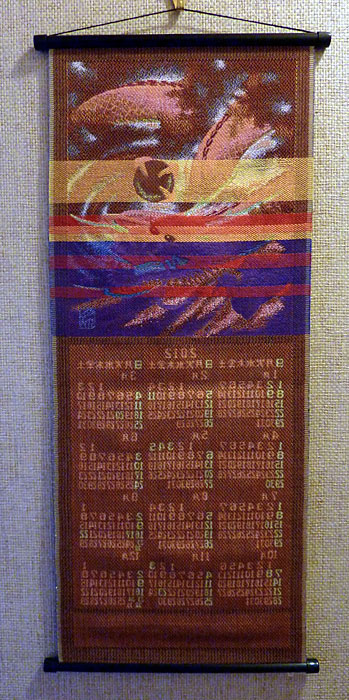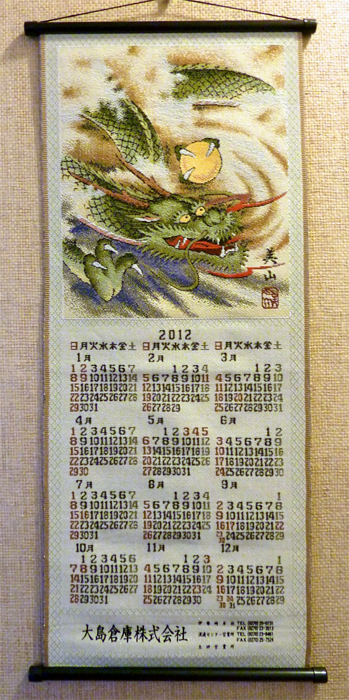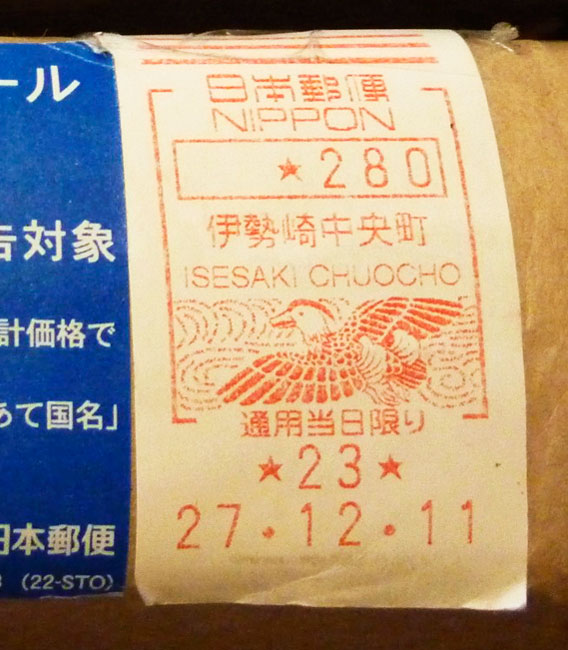 There's a lot to relish about mail from another country. Here's the beautiful postmark from Isesaki, Japan.