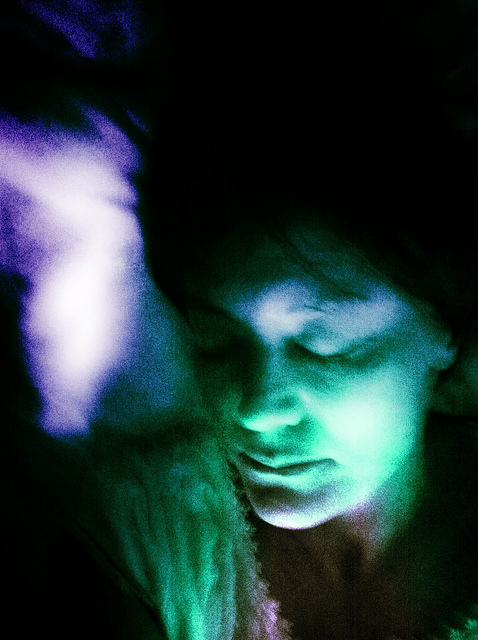 Sleep is a magical, mysterious thing. Magical in the way it happens naturally and revives, rejuvenates, and heals.
Mysterious to me because I sometimes wonder where people go when they Go To Sleep. That's such an odd expression if you really think about it, as if we are indeed going to another place.
Where do we go when we are asleep? It's  almost as if we are absent, missing, or traveling somewhere else inside our head to places that others can't see or imagine.
Sleep seems like the border between life and death — the borderland between the conscious and the subconscious.
I'm always been interested in tapping in my subconscious, but it was only later in the life that I even thought to try.
One of the first things to trigger this idea for me was reading Dorthy Brande's Becoming a Writer. She suggested starting to write immediately upon waking, and making every effort not to fully wake before getting some writing on paper directly from the uninhibited subconscious. Although most everything in the book is completely relevant today, it was written in 1934, so I can't remember how she said to deal with bright lights from a computer monitor 🙂
Actually when I wake in the middle of the night, I try to turn down the brightness of my iPhone or computer monitor. Later, I started to apply this to drawing and would draw by nightlight or candlelight so as not to wake up too fully before I sketched out a few ideas on paper. I know another artist who keeps a sketch pad by the bed, and upon waking, draws in it before he ever opens his eyes.
I read Becoming a Writer as part of a class called "Image and Text" that a good friend and talented writer, Jo Van Arkel taught years ago. It combined two loves of my life, writing and visual arts, and has continued to influence my work to this day.
Recently I came across a blog post on Meg Worden's blog about a online class called "Lens on the Human Condition" with Bindu Wiles that would combine iPhonography, iPhone apps, portraiture and creative writing, so I signed up.
During an online discussion someone mentioned the most revealing self-portrait are naked, but I was taking photos and falling a sleep one night, and the next day looked at the photos and thought how even naked, we still have poses, affections, and inhibitions. When we are asleep, we are maybe in our most natural, uninhibited state. That's what got me wondering where we go when we are sleeping and really, what we are.
So I wrote a poem about sleep. Then the difficult task was to develop an image to express the same idea.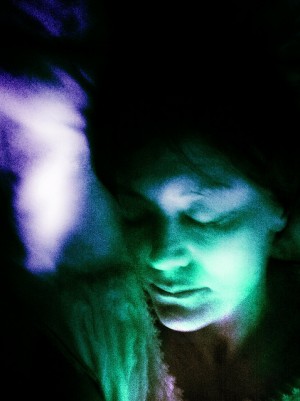 Asleep we are
a dream, a memory, a murmur,
a nightmare.
a wrinkled cheek,
a leg twitch, a cocoon wrapped in bed cloth
waiting to be reborn
or heaven bound.
Closed in the dark, alone
we are ourselves.
The photo was taken with an iPhone camera, converted to black and white in Snapseed, and tinted with color in Pixlr-o-mantic. You can see some of my other mobile phone experiments on Flickr where I've been spending a lot of time lately.