For Valentine's Day I got a new iPad — well actually I had to wait a month before the new iPad came out, but it was definitely worth the wait! The new iPad has a great camera so I'm trying a new process where I take a photo of my sketchbooks with the iPad camera and then trace the drawing in InkPad, which is an iPad app.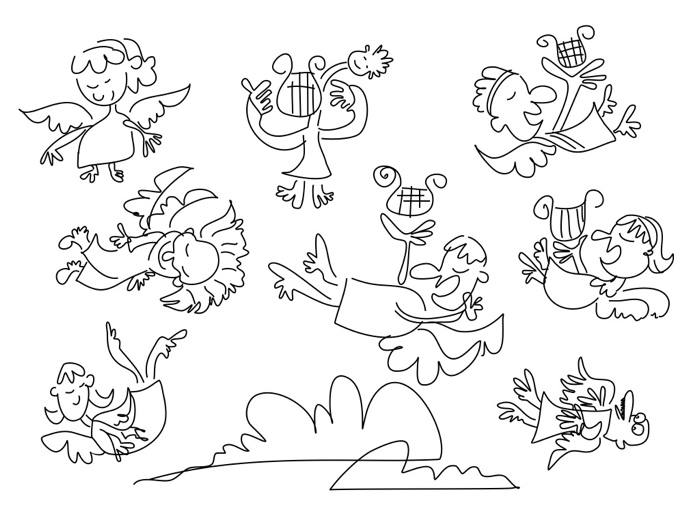 I'm getting better at drawing directly on the iPad using both a stylus and my finger. These angels are traces of my hand doodles, and the woman I call Louise was drawn completely on the iPad.
All these different sources of drawings I combine into a single drawing that becomes a large pattern for a new quilt. This print was the end of the roll, so we had to squeeze it onto the last bit of paper.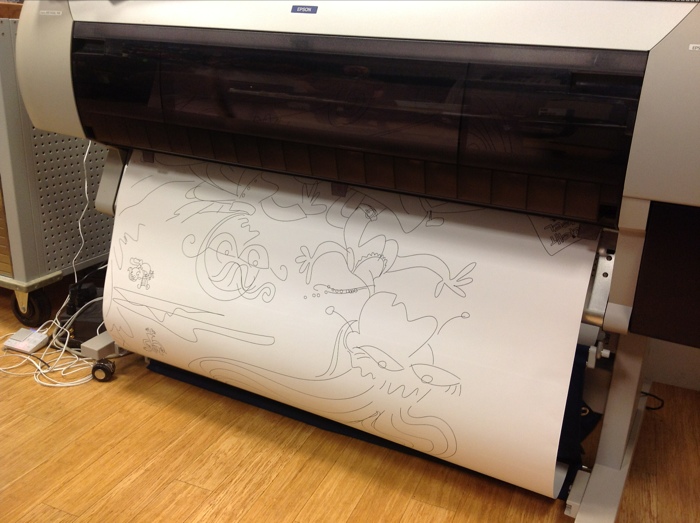 Russ also helped me because the imported drawings from the iPad had different line widths and color characteristics, and it was tricky stuff to get them all to look the same. Not that it really matters since this is a pattern for a new quilt, but I do like my patterns to look nice while I'm working with them. So thanks Russ!
Also, we've got more big paper on order, so I've got to get back to the drawing board…