Talking to my mother on Mother's Day, she mentioned that she had recently written a memoir for her college class reunion. I asked if she'd send it to me. When the email arrived, I realized I'd been given a wonderful gift — chance to know my mother better in a different time and place. She said I could publish it, because I thought others might be interested in these memories of college life in the late 50's.
Washington University had an awesome reputation for a young, naive woman like me in 1958. We began with Freshmen Camp at Potosi and then rode buses back to stately Macmillan Hall with its paneled walls, well-worn wood floors, and creaking stairs. From the window of my third-floor room, I could see the post-WWII faculty housing across the drive. My possessions were minimal: a manual typewriter, lamp, clock, dictionary, clothes for a year, hatboxes, and head-sized hair dryer. In the hall was a phone for receiving inside calls, and pay phones were downstairs…
For breakfast I got in the long line oozing down the stairs to the double doors of the kitchen to give my order to the maitre d'. He called my request in to cooks who were making toast, frying pancakes, or scrambling eggs all to order. Dinner was different. In the wood-paneled dining room, at square tables for eight, we had china and linen table cloths and were served family style by fraternity guys in full dress. Out for the evening? Be sure to sign out telling where you were going, who you were with, and what time you would be back – 10 during the week and 12 on weekends.
The campus was dead after 8 o'clock unless you were a University College student. When I pulled an all-nighter, a little arthritic lady making the rounds would come in, pat me on the shoulder and say, "Try to get some sleep, dear." The 1959 tornado blew by Wash U taking off the roof of the Arena, mangling the Highlands Ferris wheel, causing devastation in Forest Park, wrecking tenements and killing 21. In the dorm, most of us slept through the storm.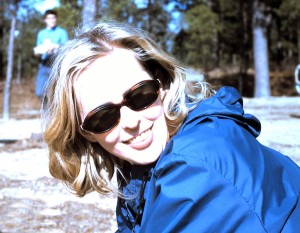 Another year and another home, the South Forty. The longer walk to campus was on a sidewalk built through the losing Battling Bears practice football field. The Hawaiian Club donated a newly-designed flag to fly over Brookings to celebrate Hawaii's entrance to the Union as the 50th state. One Saturday morning, Angel Flight met at the ROTC building to see John F. Kennedy's motorcade come down Big Bend. Kennedy, in an open convertible, gave his famous smile, and I understood what charisma meant. There was a new student center where we discussed Castro's visit to the U.S. We watched in black and white as Ben Hur won 12 Academy Awards, and we saw the power of TV imagery in the Kennedy-Nixon debates. There was talk that Wash U was expanding to Chicago to recruit students. If that were successful, the University might try New York.
St. Louis was a great recreation place. The Esquire provided entertainment, and Parkmoor provided the chicken dinners that we took to Forest Park. Art Hill was a favorite spot day and night. I could travel the clang-clang trolley downtown, passing the flower shed on Skinker, on through the backyards of the rich and famous who lived on Lindell, to the Central West End, Gas Light Square with the Crystal Palace and finally to a downtown that always smelled like a licorice factory. The Climatron was a new venue, and the Arch an idea on paper.
It was always crowded by the main library on the quadrangle with its huge study hall. Not being trusted in the stacks, we would submit our call numbers, and runners went up to collect our books. I learned about growing up in New Guinea, the sermons of the Puritans, the salvage laws from Moby Dick, the importance of fruit flies, parabolic curves, and the dark side of Victorian poetry.
A rumor was whispered that, in the middle of the Cold War, there was a card-carrying-communist professor in Poly Sci. I wondered how I could have signed up for field hockey as the girls from Mary Institute were out to kill me on the field. At Graham Chapel Wednesday Lectures, I heard Indira Gandhi, daughter of Jawaharlal Nehru, speak of the United States responsibility to third world countries. She was assassinated in 1984.
Those were happenings 50 years ago when I received my LA (Liberal Arts) degree. The world and the University are different today.
Thanks Mom – and Happy Mother's Day again!