Tomorrow I'll be shipping my quilt "Tango with a Technopus" to the the San Jose Quilt Museum's 2nd International TECHstyle Art Biennial (ITAB) as part of San Jose's larger ZERO1 festival in Silicon Valley.
Opening August 7, 2012 – through October 14, 2012
Opening Reception: Sunday, August 12, 2-4pm
ITAB chronicles how emerging artists are combining textiles and technology, as a medium of artistic expression and/or in the content of their work. Juried by Janet Koplos, Barbara Layne, and Christine Tarkowski, the exhibition highlights new information and communication technologies that contemporary fiber artists are using in their artistic processes.
Piecing together an experience that is both historical and contemporary — ITAB exposes and explores the tensions between and among the works and the artists. The exhibition includes both low-tech (such as hand-made Kapa cloth) as well as high-tech pieces of quilted binary code, laser engraving, digital weaving, digital machine embroidery, digital jacquard weaving, digital printing, 3-D rendering, and much more.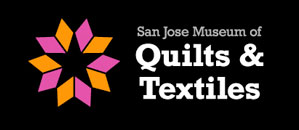 Curator Deborah Corsini goes on to explain, "This 2nd ITAB biennial features both beautiful and thought-provoking works that are imaginative, inventive, and push the possibilities of the textile medium. The textiles juried into ITAB showcase a reflection by contemporary artists to the theme of technology, its prevailing presence in our culture, and the well spring if ideas that are manifested."

Including over 40 works by more than 30 artists,the exhibition highlights the multicultural nature of technology-influenced art, with work submitted from over seven countries – including Australia, Canada, China, Finland, France, Japan, Korea, Taiwan, and from across the United States (Florida, Ohio, South Carolina, Missouri, Maryland, Washington, and California).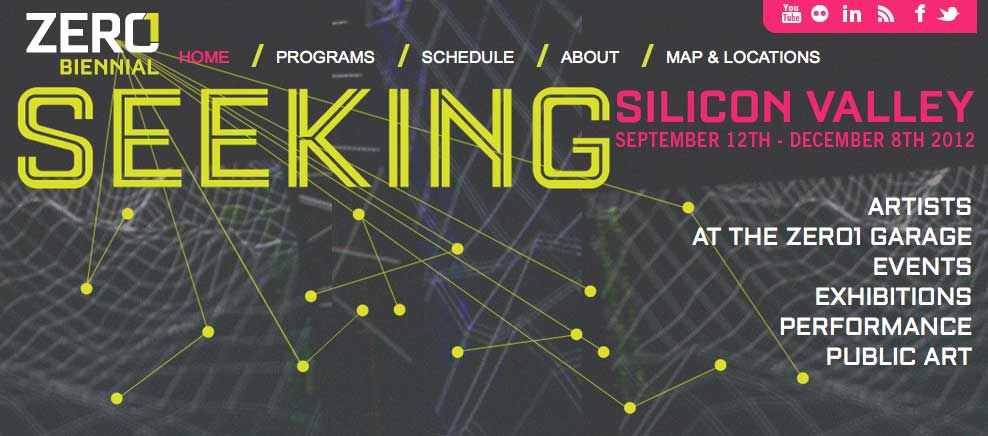 Emerging artists and well-established practitioners are a part of this 2nd ITAB Biennial that connects with the larger ZERO1 exhibitions and festival. Leveraging its location in Silicon Valley, ITAB serves as the premiere platform for introducing the emerging work of artists exploring the intersection of fiber art and technology to the global community assembles — virtually and in the real world — at San Jose's 2012 ZERO1 Biennial.
Artists Include:
Brett Alexander, Brigitte Amarger, Joanne Arnett, Regina Benson, Gudny Campbell, Dottie Cichon / Anitta Toivio, Gabrielle Duggan, John Dugger, Laura Fischer, Jayne Gaskins, Sarah Gotowka, Guoxiang Yuan, Gloria Hansen, Wen- Yin Huang, Julianna Joos, Jeeun Kim, Carol Krueger, Janice Lessman-Moss, Donna Lish, Paula Medeiros, Suzanne Morlock, Emiko Nakano, Barbara Nepom, Dan Olfe, Ellen Oppenheimer, Pixeladies, Pam RuBert, Sandra Rude, Alice Schlein, Patti Shaw, Christine Spangler, Wendeanne Ke'aka Stitt, Yumika Tanaka, Nelcy Tarics, Leslie Terzian Markoff, and Charlotte Ziebarth.
For more information, visit  www.sjquiltmuseum.org or zero1biennial.org