A while back I wrote a post about collecting old wooden spools. Why does any collector collect?
I don't know the answer to that — I just know that because thread is now sold on plastic spools, they aren't making any more wooden spools. So I save them and sometimes reuse them. Sometimes they inspire me.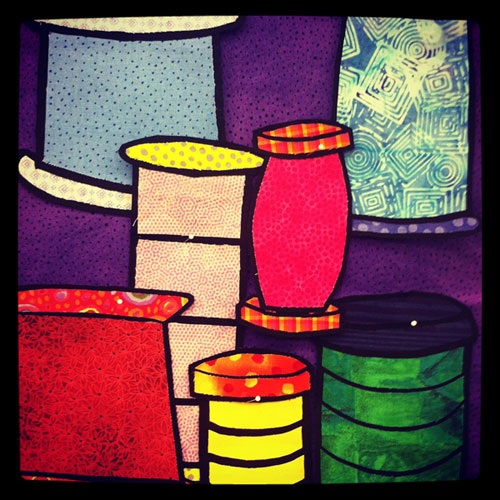 One of the last assignments I gave Julia, our niece and studio intern extraordinaire, was to start cutting out spools of thread for my next quilt. She did a great job getting the project started. Since I've been working more improvisationally, I didn't give her clear drawings — only rough sketches. And while I had some color sketches and page torn from a catalog, I told her to pick out the fabrics.
It's difficult sometimes to see how very diverse fabrics can come together into a cohesive story. But somehow we have to make it work.