Someone on one of my list-serve emails groups called Quilt National the Holy Grail of the art quilt world. That's pretty close to true, so it was super exciting to get the news on Monday that one of my quilts was juried into Quilt National 2013.
The exhibition is top-notch, displayed at the Dairy Barn Arts Center in Athens, Ohio, and segments of the show tour to all sorts of places for two years. They also do a really nice book. They also have very strict rules about no publication of work before the opening in May.
So it's pretty tough for me – who is used to sharing and thriving on feedback – to keep the camera and the internet turned off while I'm working.
But now I can share the one that didn't get in the show.
This is part of the series, my silly pun on old-fashioned postcards people use to mail from tourist and vacation spots saying "Wish You Were Here!" It's called, "Niagra Falls – Wish You Were Hair."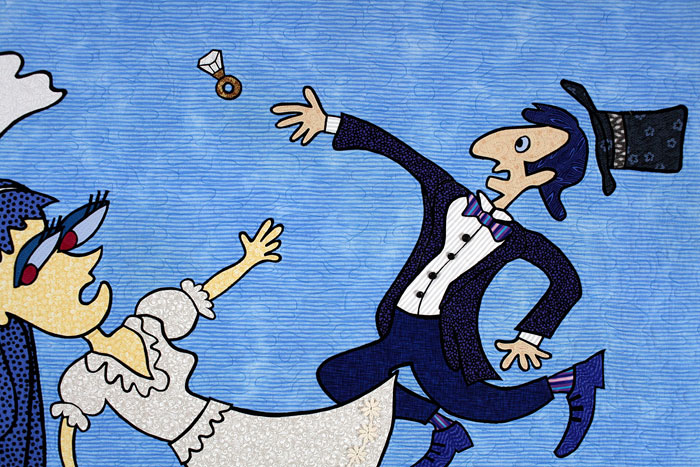 The other one, you'll have to wait until next May to see it….