For a long time now, I've been collecting photos of groundhogs. These groundhogs live right outside the front door of our studio, and I think also right under the corner of my office windows.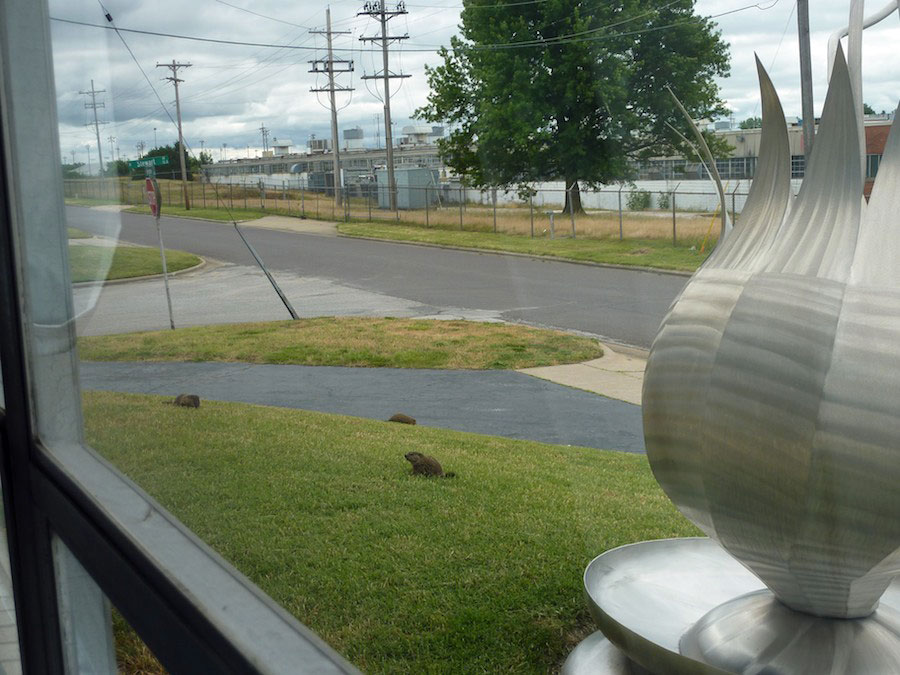 When the first one moved in from across the street, we called it a "he." Then we found out it was a "she." One day last spring, I was working in my office and heard a lot of loud squeaking coming from under the floor. I was pretty puzzled by it, until the next day I went to the front door and noticed Mochi looking outside at some furry little animals that were scratching at the front door. It looked like they were try to get inside to see her. Maybe they thought she was a momma groundhog.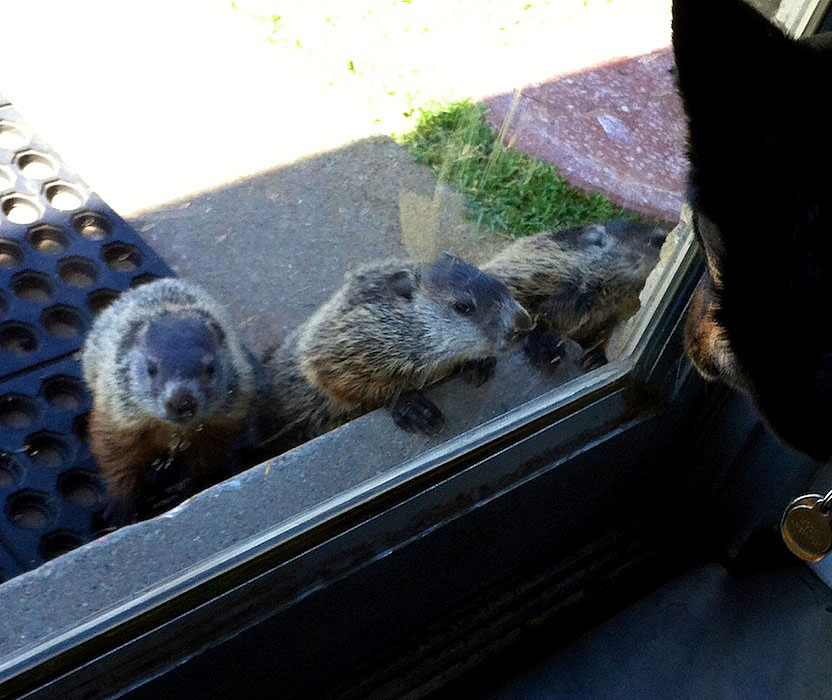 I got a few photos of the first three, then three more swarmed towards Mochi, and I shreaked, "look at all the baby groundhogs!" and scared them all away. So I never got a photo of six all together.
It's kind of fun to drive up and see them out on the lawn eating clover. Sometimes Mochi chases them across the grass, but never really tries to catch them. She is mostly just curious, but when one runs in front of the door and wakes her up from a nap, she snarls at them.
Sometimes I'll just walk by the door and see one looking inside.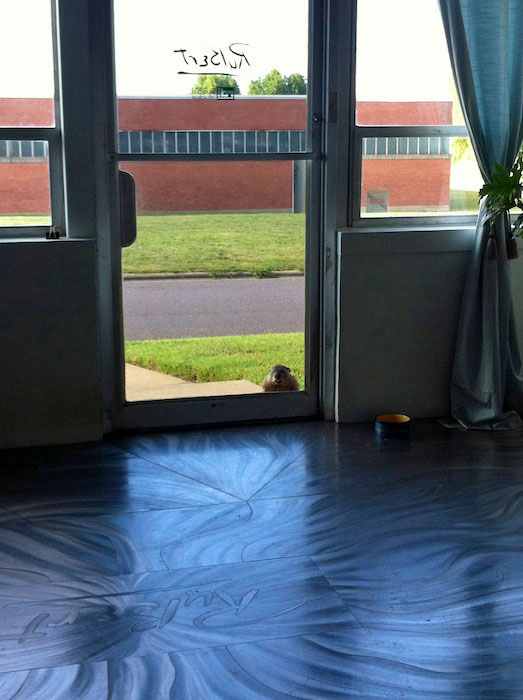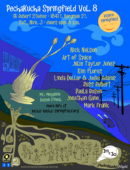 When we decided to host the next PechaKucha Night vol. 8 on November 3 at the studio, I drew a streetscape of our sort of lonely industrial street for the event poster. When full moon rises over the street, I imagine that Russ's sculpture is reaching for the moon. And every day the groundhogs are throwing more dirt and rocks out of the hole, so I imagined PechaKucha Night Vol. 8 as sort of an underground network of a variety of people and creatures in the groundhog tunnel.
I thought the PechaKucha founders in Tokyo might like to know the story behind the poster, so I sent them photos of the groundhogs. I guess they liked them, because the little guys and poster were featured on the international site last week.