For those who haven't heard, yarn bombing is about personalizing and colorizing ugly urban public places. It's non-permanent graffiti knitting and crocheting, and there are active groups in cities around the world, each with their own projects and agendas.
My friend Penny first told me about it and suggested we start a group. What a perfect project for someone who wants to polka-dot and stripe the world!
So I started collecting images on a pinterest yarn-bombing board, and ordering books on contemporary knitting, collecting yarns of many and varied colors (held together in a vintage white-themed work-space), rounding up knitting needles and crochet hooks, and contacting people who might be interested in joining.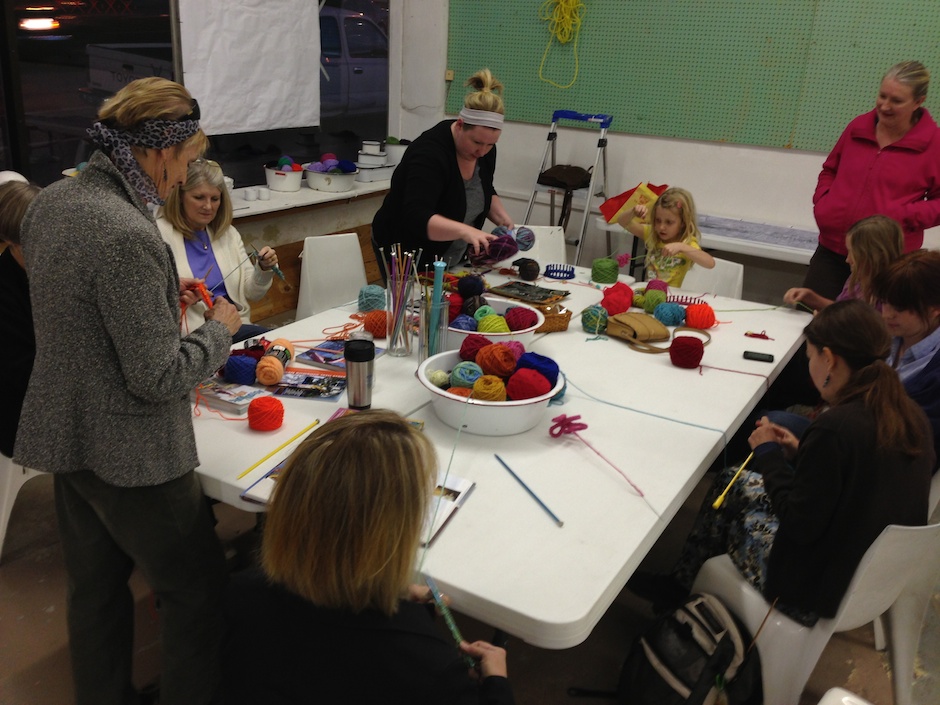 We're meeting down at the  ideaXfactory (new contemporary art and eXploration building) on Sunday afternoons, and remembering how to knit, and teaching others. I say work, but it's been fun, and so far we've had a great response. In case you're wondering, that's an Art of Space installation in progress behind us.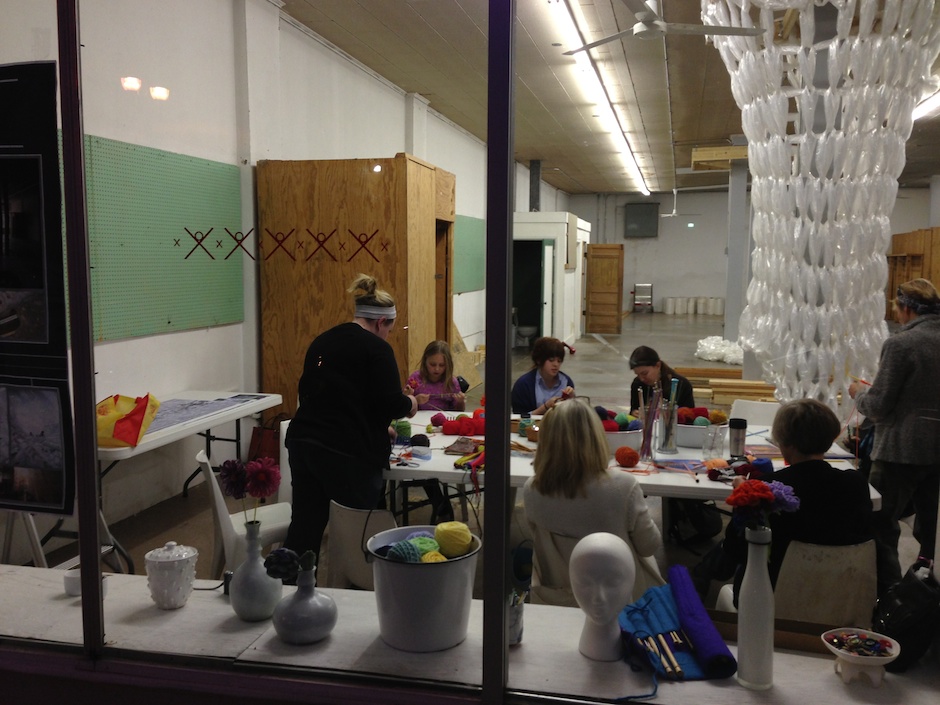 There has been one casualty however. While unloading supplies, a stray ball of yarn bounced out of my car and down the enormous storm drain in front of the building. It sort of happened in slow motion, and then there was only a single strand of yarn left caught on the sidewalk.
I started pulling the strand, but the yarn just kept rolling off the ball sitting down there in the deep dark sewer. For one wild moment, I imagined sitting there on the curb and knitting from the storm drain all afternoon. But actually it's a lot more fun being inside with the rest of the crew.
If you're interested, here's more about the group that meets on Sundays on the ideaXfactory website.