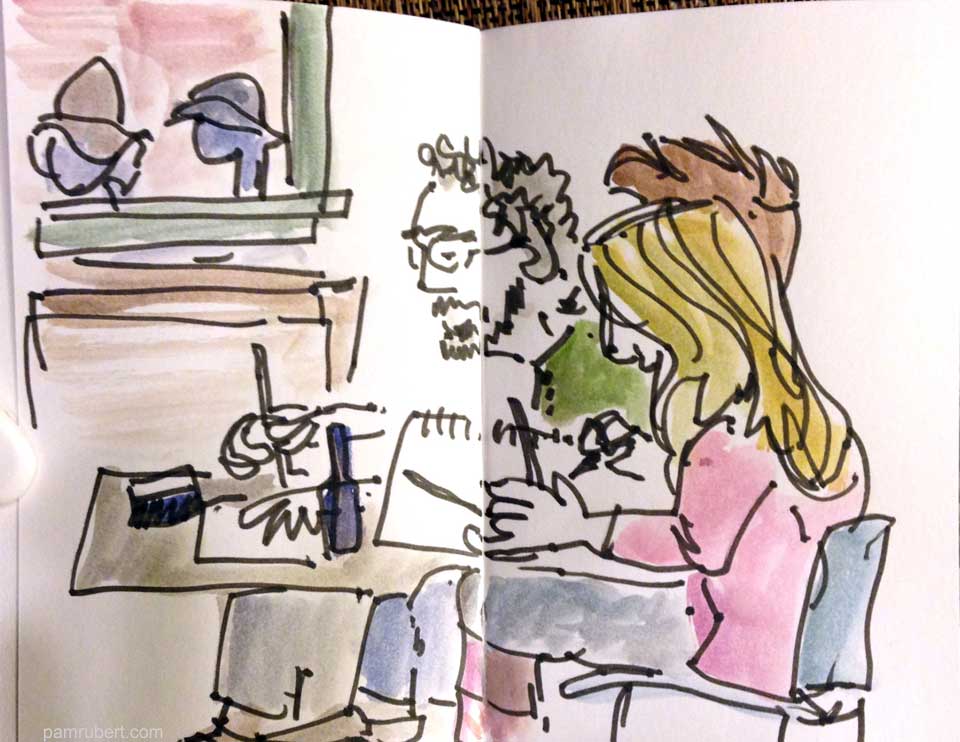 Here are some drawings I did last night at Arts & Letters Alternative Figure Drawing night. I like going to these things, but tend to back away from the crowd so I can also draw the drawers. It's interesting to look at what materials people bring to draw with and how they hold their hands.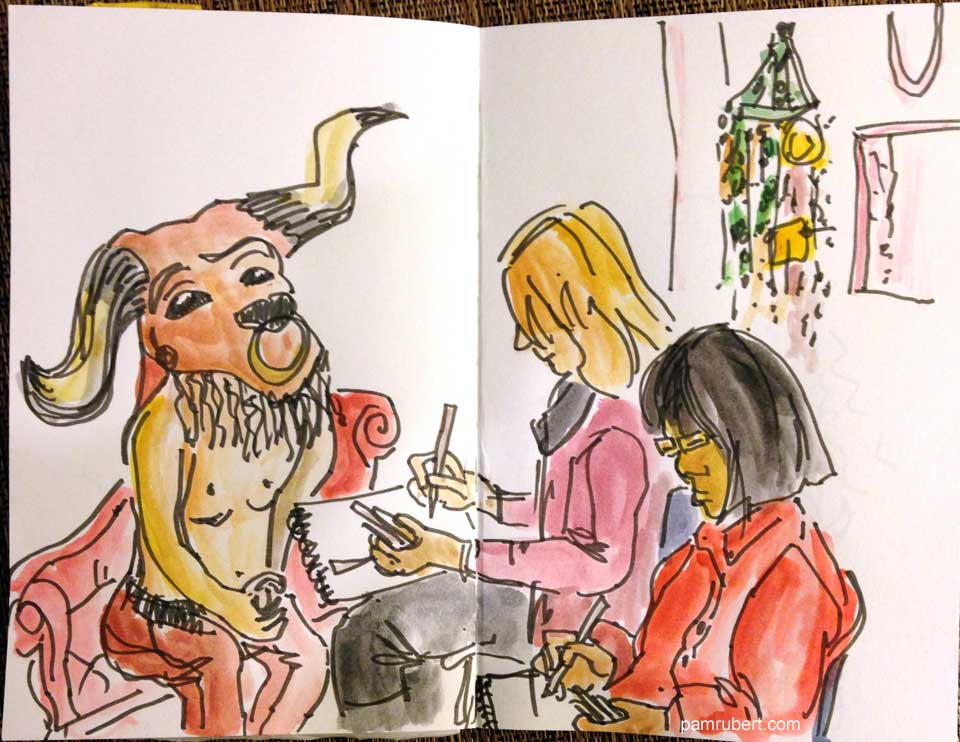 Also it gives me a chance to fill in some background elements that add color and balance the composition. Sometimes I'm completely off on my composition, proportions, and scale, but I like to draw with a brush pen because the mistakes become part of the drawing. People move around and you just have to adapt, which gives the drawing it's own sort of internal life.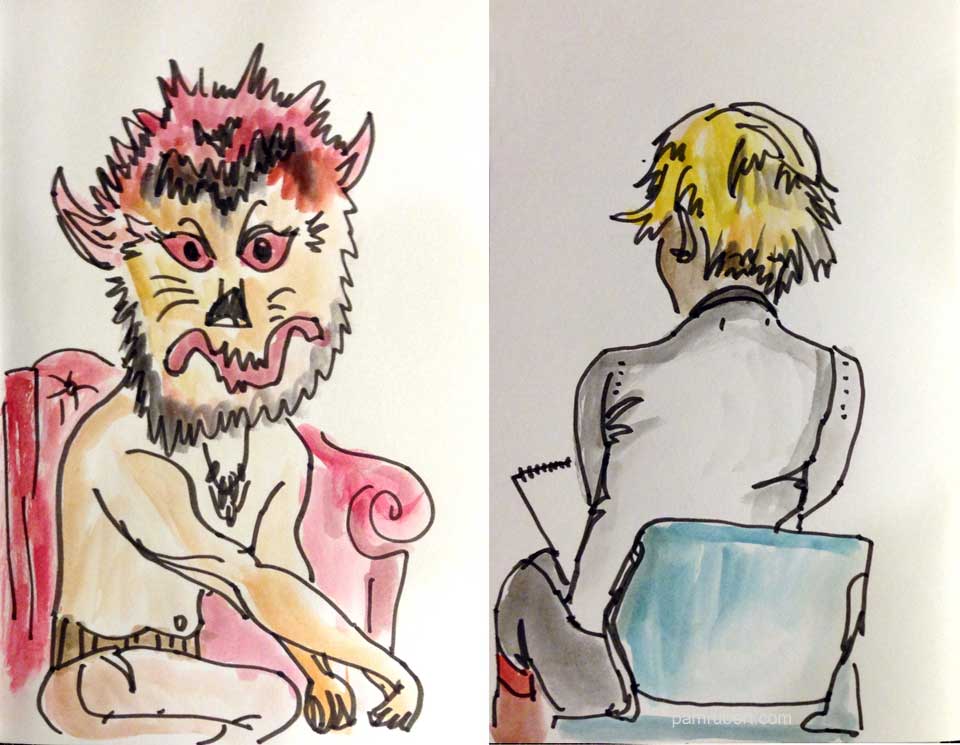 Sometimes I'm completely off topic, as when I noticed on the sidelines, Laura was crocheting in the most graceful way, and I was fascinated watching her hands.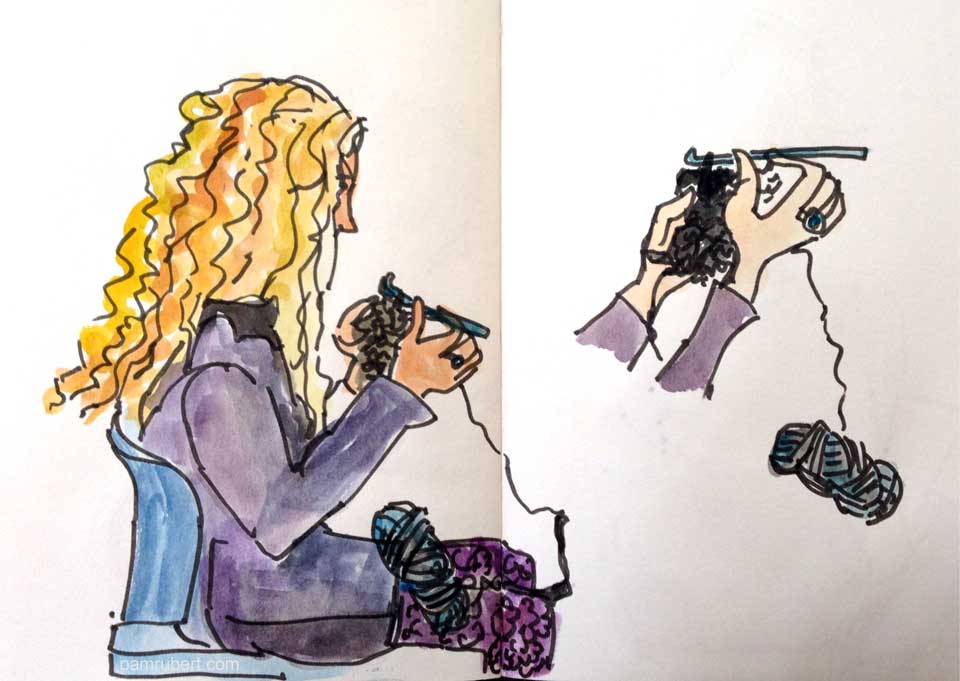 Arts & Letters is Springfield's newest downtown gallery and eclectic boutique, but one of the co-owners is Meganne Rosen O'Neal who has long been involved in our arts community. I've worked with her much over the last year and half on various committees, but most frequently Russ and I have worked her as we created the ideaXfactory and on various PechaKucha Springfield events.
So it seems funny to me that I drew her before I knew her. Several years ago she was one of the people behind this Art Factory 417 alternative figure drawing event that I blogged about several years ago. So even if I had known her, I wouldn't have recognized her behind the bunny mask!