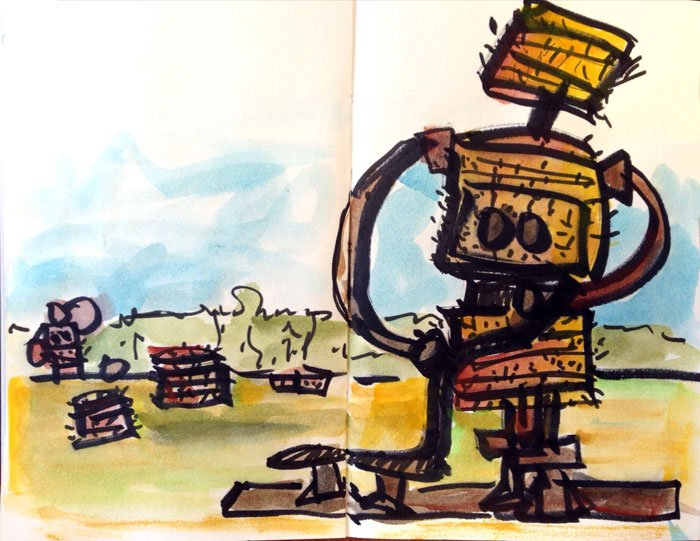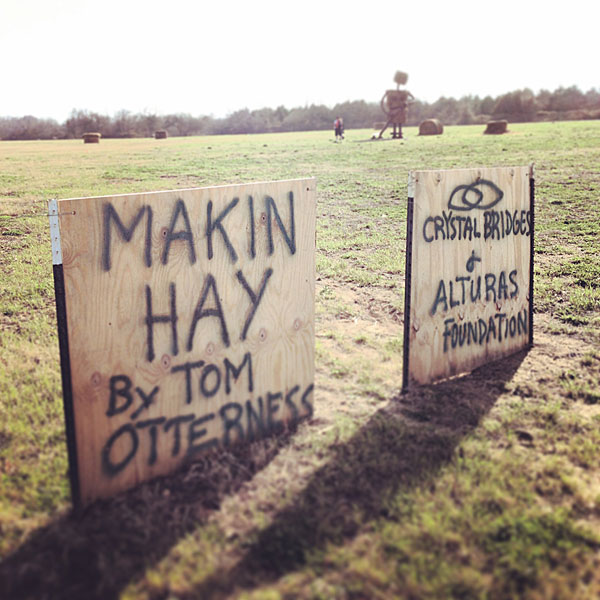 Russ surprised me with a weekend getaway, and we loaded our bikes onto our new bike rack and headed south. Riding around on the Compton Gardens and Crystal Bridges trails, Russ was determined to see a new sculpture that he read about at the entrance. After several trails and up many hills, we chanced upon this crazy installation of hay people by Tom Otterness.
"Makin' Hay" is a series of sculptures made of bales of hay by Otterness in Montana in 2002 as part of a friendly hay contest. Later acquired by the Alturas Foundation, the sculptures have been exhibited in many places and must be newly arrived at Crystal Bridges because it's not mentioned anywhere on the website.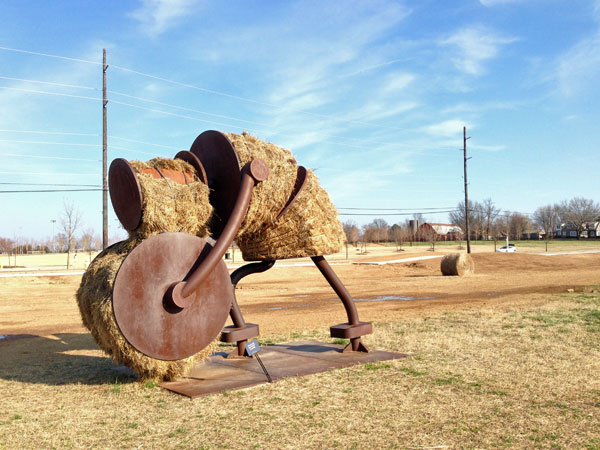 The whole thing was a total surprise as we had the fortunate opportunity to visit Otterness's studio several years ago during an ISC Conference. Seeing so many of his roly-poly urban bronze figures there, I had no idea he had made these hay sculptures.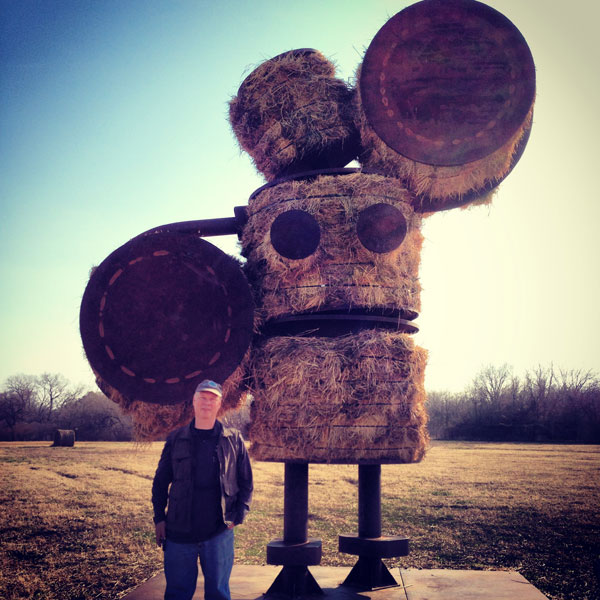 Not only that, but happening upon the installation by way of a back door trail rather than the entrance to Crystal Bridges was perfect!
It's also a good thing we were on our bikes, because these sculptures and the hay field installation were huge. So trekking across tractor ruts to get to the farthest hay woman was rough, but do-able.