This Friday I had planned on drawing a sound installation sponsored by the ideaXfactory (more on that later) but it turned out to be harder than I thought. So instead I drew some other interesting things that happened downtown on the First Friday Art Walk. There were a  lot of people eating green cake as they walked around Park Central Square…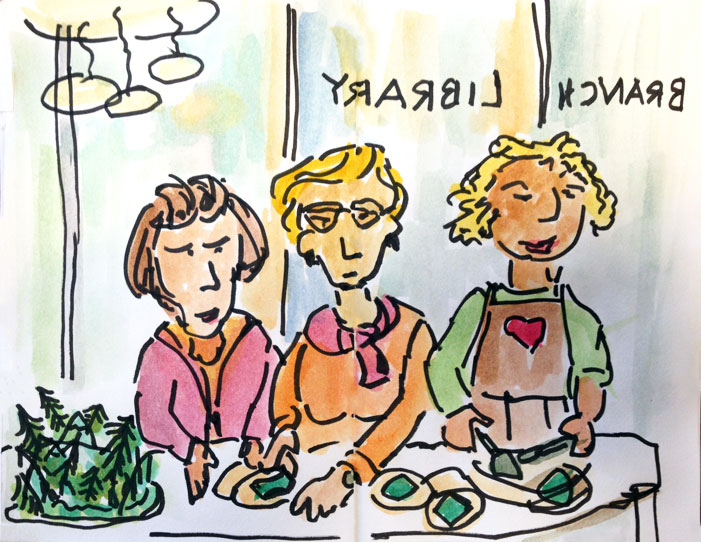 Turns out Park Central Library was hosting an "Edible Books" event, and they had asked local cake shops to make Call of the Wild cakes. The biggest one was made like mountains covered with green pines trees. There was a whole row of ladies cutting and giving away slices of cake. I must say I was a bit relieved as I had originally thought people were eating parsley cake.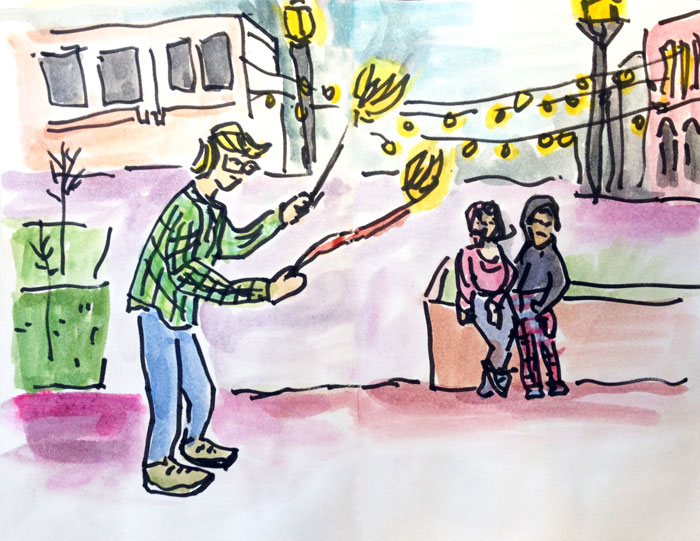 The library was so crowded, it was hard to draw because people trying to get free cake kept bumping into me. I went back outside and saw this young guy spinning fire.  The fire glowed nicely against the twilight sky, and so did the string lights hanging across Park Central East. There was a couple wearing hoodies sitting on the edge of the fountain. I would have stayed longer, but it was so cold outside that I couldn't draw a non-shaky line.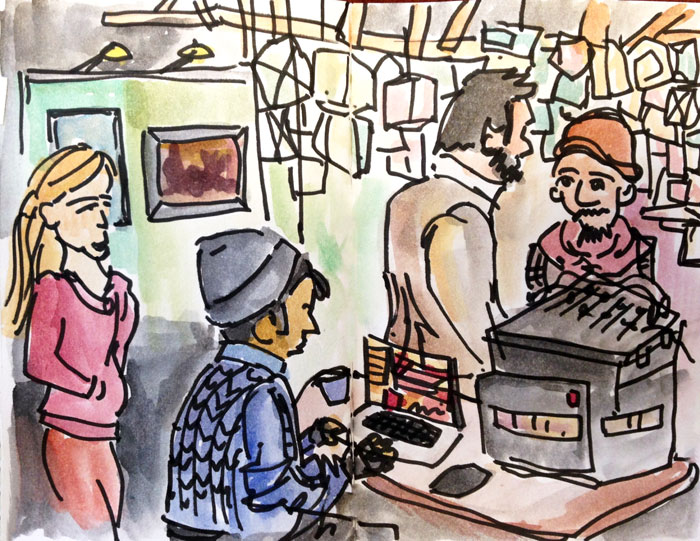 Back at the ideaXfactory, there was a silent art auction going on organized by a lot of Drury University folks to raise money for Rare Breed. They had installed a beautiful folded paper installation on the ceiling for the upcoming Saturday night Drury Beaux Arts Ball, and the paper walls of the temporary gallery also glowed with changing colored light. A DJ wearing fingerless gloves played electronic music for the Friday night auction preview. In the glow of the "cloud" installation, it was a popular spot all evening long.

Over at Art & Letters, a collaborative show organized by Meganne had an opening. She has started about 20 ink on canvas and paper paintings, then asked other local painters to finish them.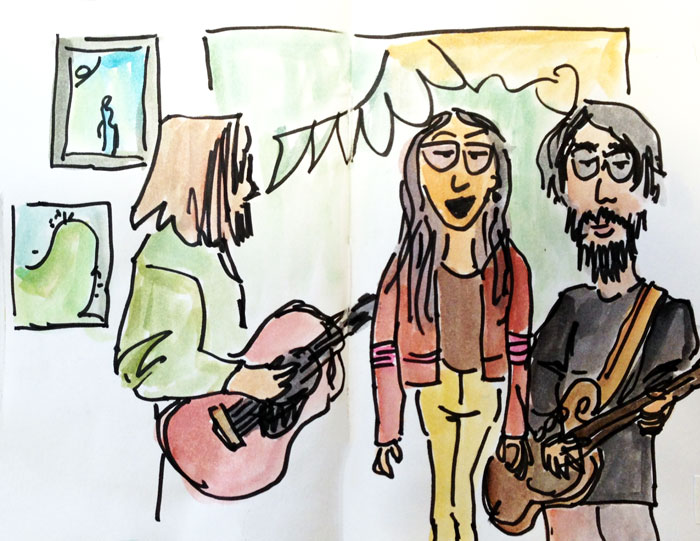 Cattywampus was playing in the corner in front of Christiano Bellotti's painting.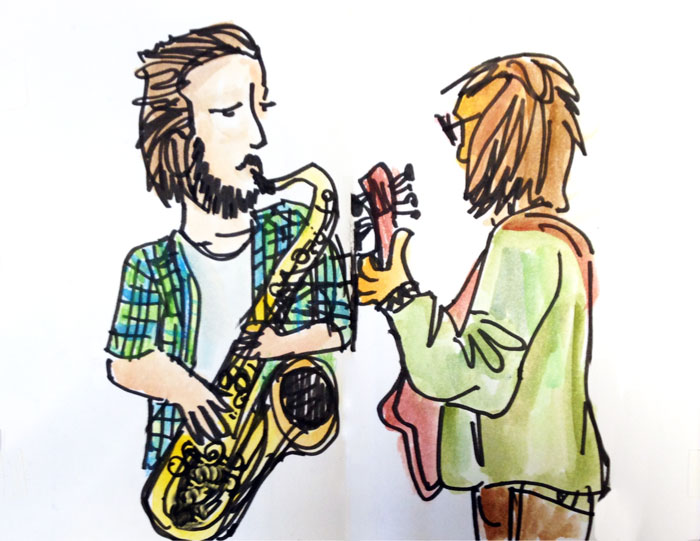 Ryan Dunn of Smokey Folk played a few songs with the band.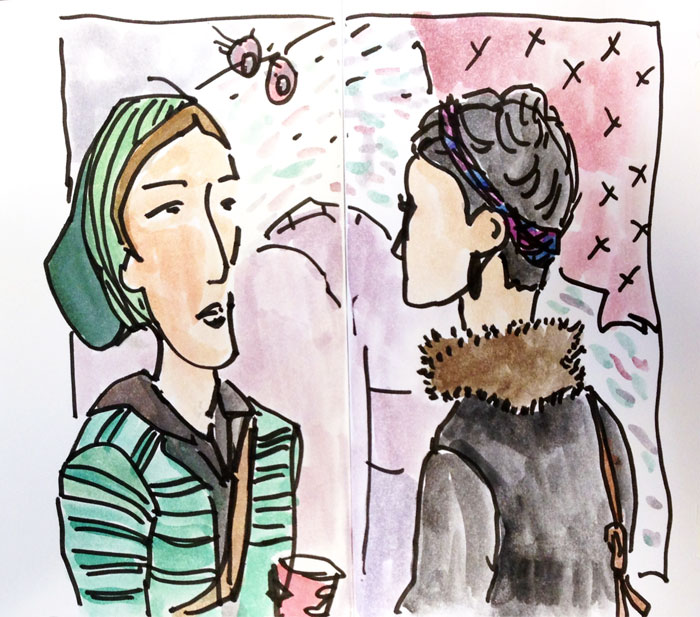 I really thought I knew this woman in front of a Tyler Estes and Meganne Rosen O'Neal painting. Turns out I know her sister! The best part about ending up at Arts & Letters was Russ and I had great luck at finding some funky retro clothes for the Beaux Arts Ball on Saturday.