What a fun show! We did this last December at the Creamery Arts Center, and it was so successful that this year it became PoP ArT ReMiX2. As you can see, it's a colorful exhibition that is sure to shake off the rainy day winter blues. The show will be up the whole month of December 2014 at the Creamery Art Center, 411 N Sherman Pkwy, Springfield, Missouri.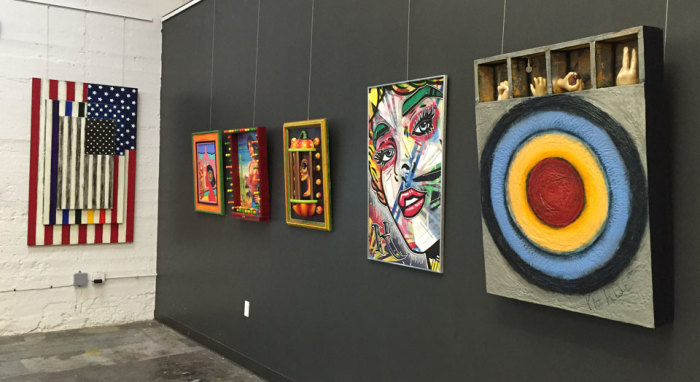 Next to that is Darlene Prater's colorful pug dog painting is my contribution is called "I Dream in Color." She's covered in knitted and crocheted yarns. The hair is crocheted curls of eyelash and bulky yarns.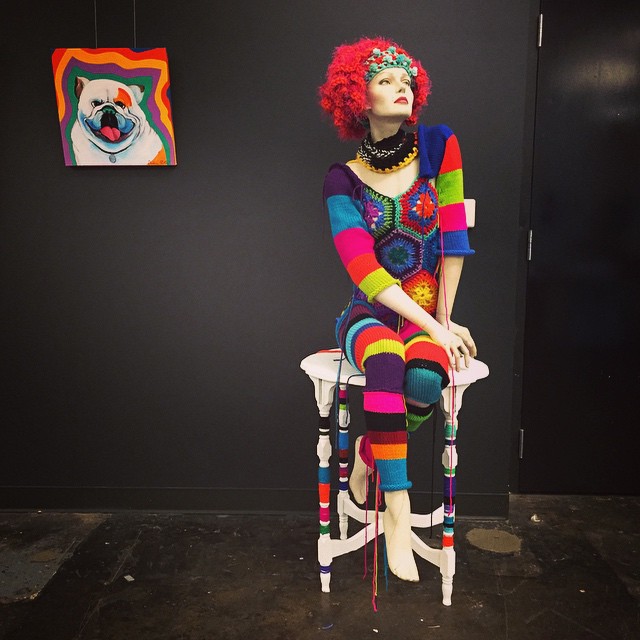 The table was an ugly old thing that I painted with gesso for a chalky look and then wrapped the legs with yarn. I'm kind of excited about this process and now am imagining all sorts of things I could paint and transform next.