It's been a long time since I laughed while making art, but it feels good to do it again. I've done a lot of things over the few years past years, but not much blogging. I won't go into it all but everything feeds into now, and I'm in the mood to write again.
I'm listening to Rolling Blackouts Costal Fever while working and it's so good, it will definitely rank up there with the music that get me in a working mood like the Kinks, B-52's, U2, or Talking Heads so that I listen to the same album over and over for a whole quilt.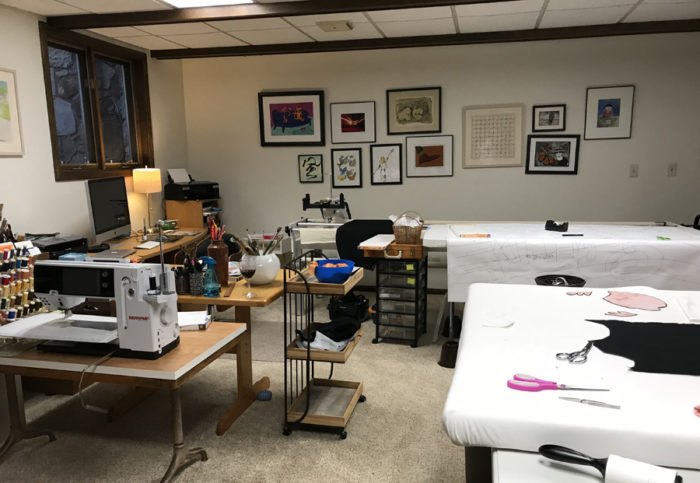 I've finally got a pretty good little mini studio set up in on the first floor of our art retreat house at Tablerock Lake.  I've mounted design boards on the wall and found these wonderful LED track lights at Home Depot. They can be hard wired, but you can also buy an adaptor to add a plug with a 15 foot cord and on/off switch so the strip can be mounted temporarily anywhere that needed.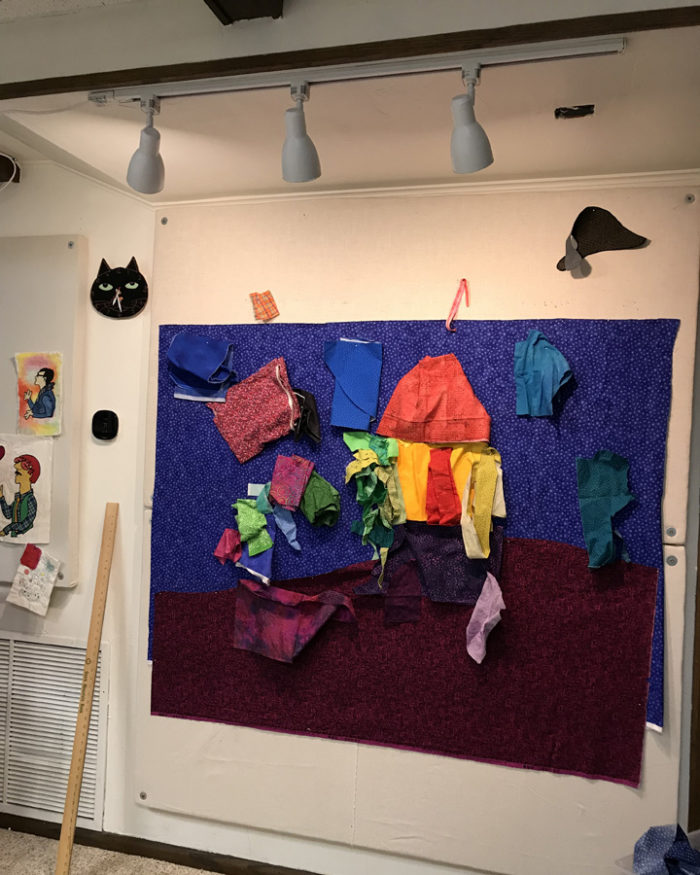 When I created PaMdora ten years ago, her expression was one of permanent angst. But now she seems dated. My newest character I'm working on is somewhere between high alert and total panic. Trying to think of a good name for her.